A year ago, Mapzen set out on an adventure with the World Bank and their partners to create a global platform for turning anonymous GPS locations into roadway speeds, called Open Traffic. Now, we've finished our work on the platform and are pleased to hand Open Traffic to World Bank for operation.
Here are a few examples, from the Open Traffic Analyst User Interface, demonstrating what the platform provides: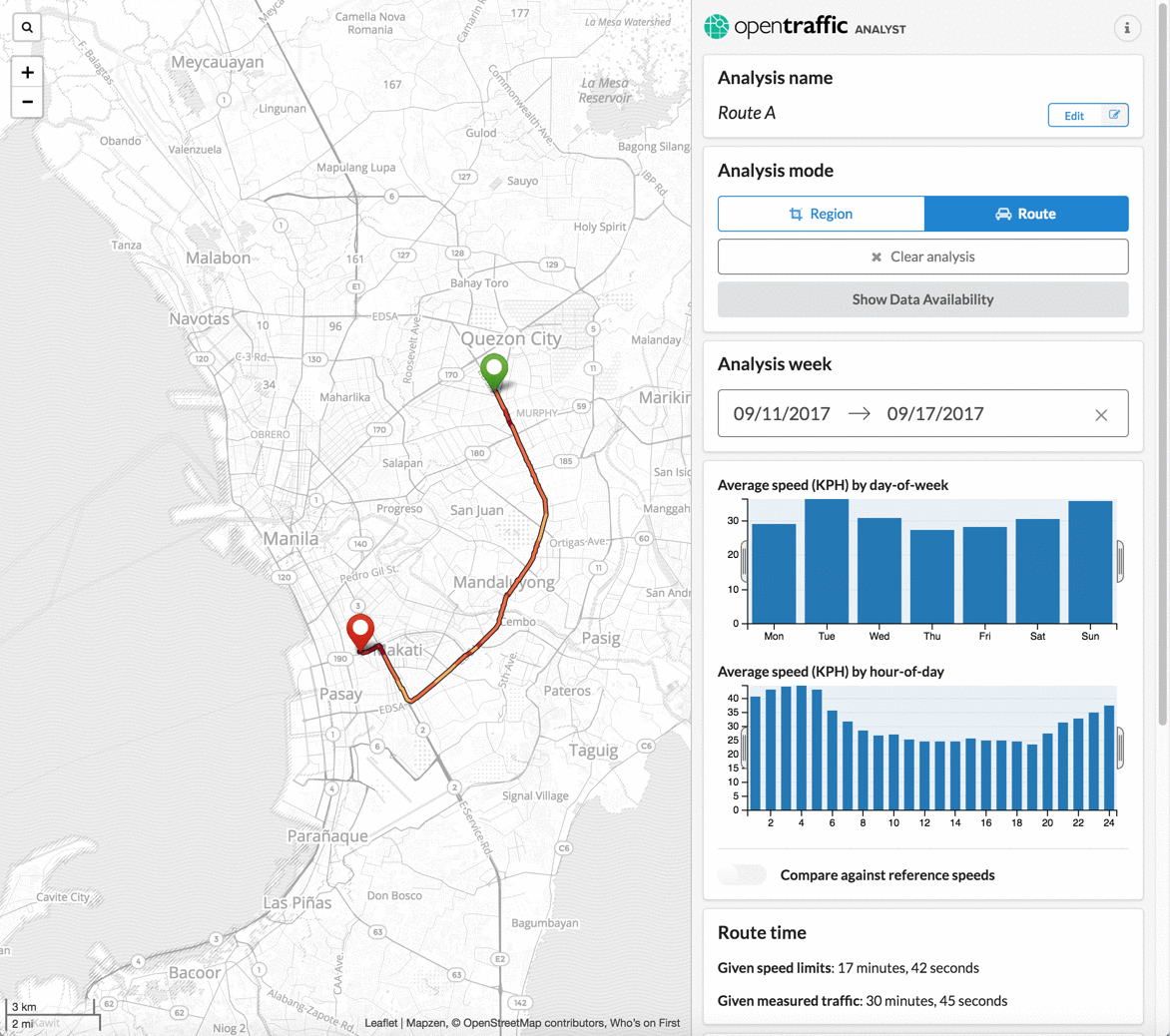 Here's a route in Manila, Philippines (where we originally previewed Open Traffic functionality). Look in the lower right hand of the Analyst UI to see how long this route is predicted to take at different times of day.
And here's how an entire region can be queried and visualized: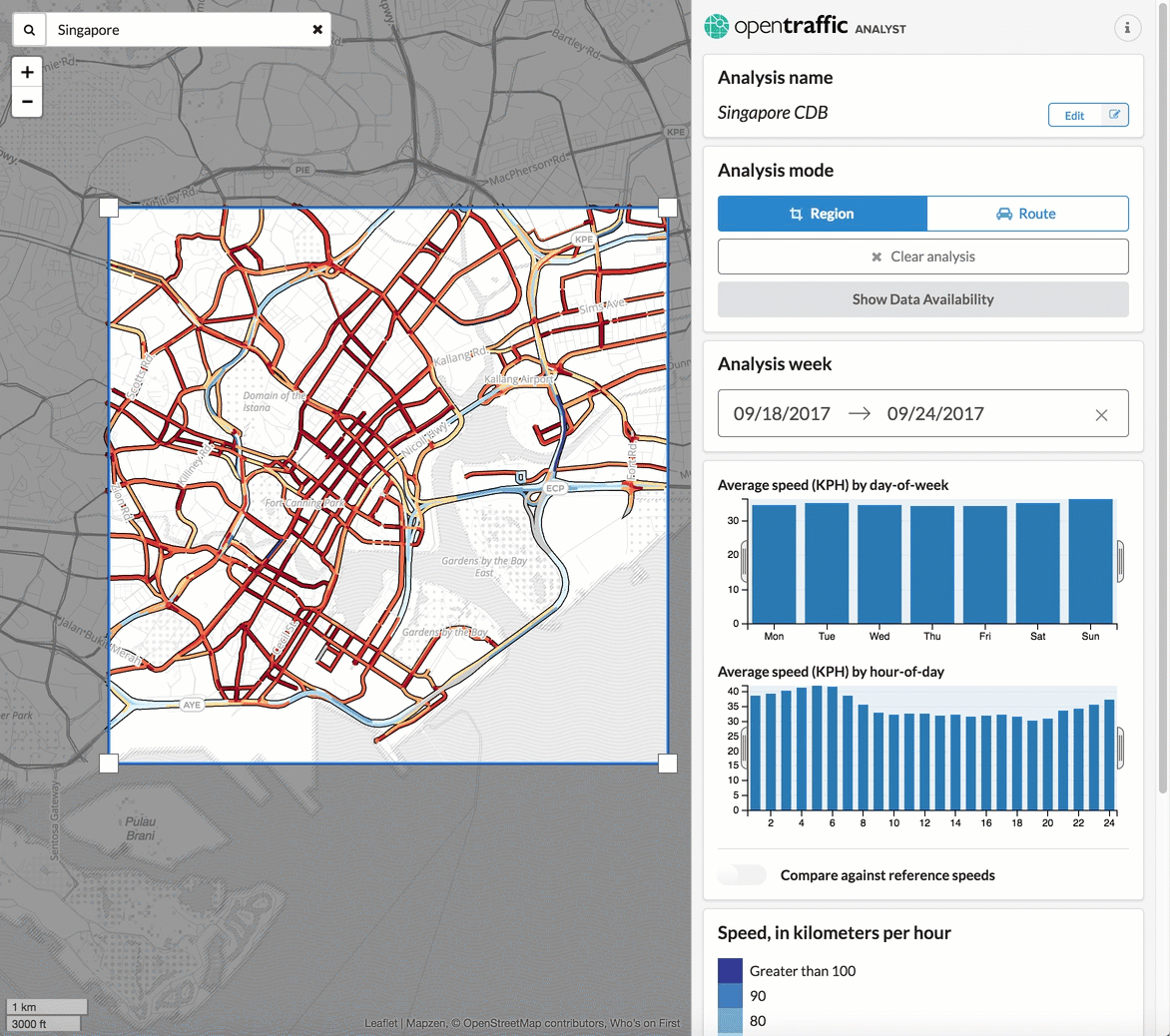 This is the central business district of Singapore, showing average speeds during a week in September, 2017.
We're especially proud of how this Analyst UI is powered only by static tile files. There is no API necessary behind the scenes. The Open Traffic platform includes many other technical innovations, to ensure data privacy and to scale to cover an entire planet's worth of motorized traffic on roadways. For a complete technical tour through the platform, see the opentraffic/otv2-platform repository on GitHub: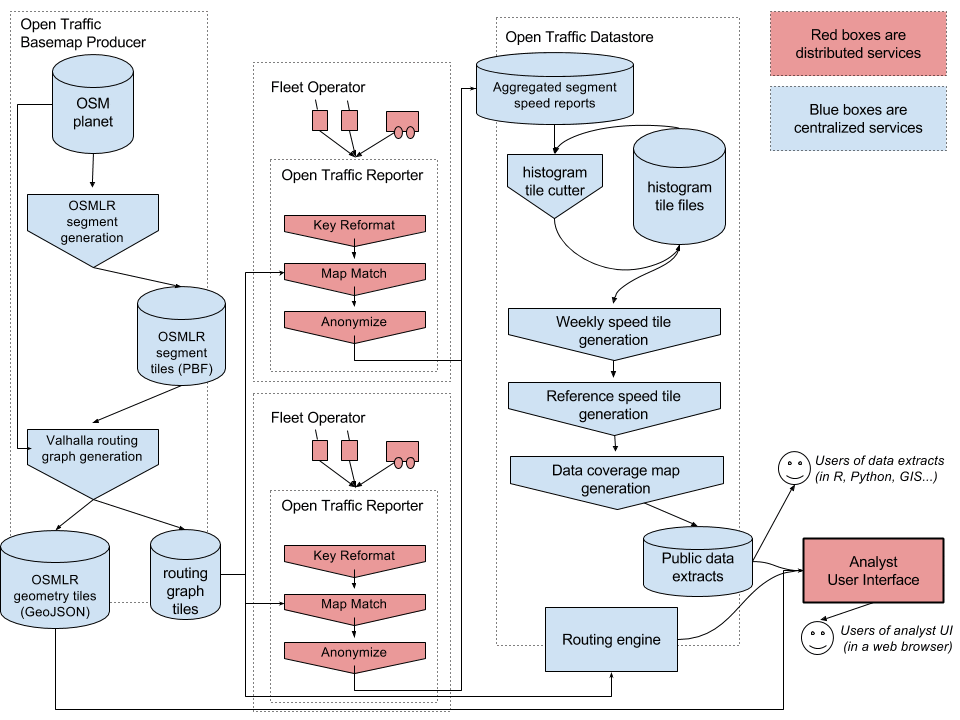 Code for all of the platform's components is on GitHub, available under the LGPL license.
For more background on Mapzen's involvement in the Open Traffic project, here are our blog posts over the past year:
Many hands have been involved in making this effort a success. Beyond those listed on blog posts above: Grant Heffernan, Lou Huang, Greg Knisely, Kristen DiLuca, Mandy Kong, Duane Gearhart, John Oram, Patricio Gonzalez Vivo, and many more at Mapzen.
For more news on the Open Traffic platform, Please follow World Bank. Prospective partners are encouraged to write to Holly Krambeck hkrambeck@worldbank.org.
We can't wait to see how the World Bank and its partners use the Open Traffic platform in efforts to lower greenhouse gas emissions, increase access to livelihoods, and improve quality of life in developing nations.