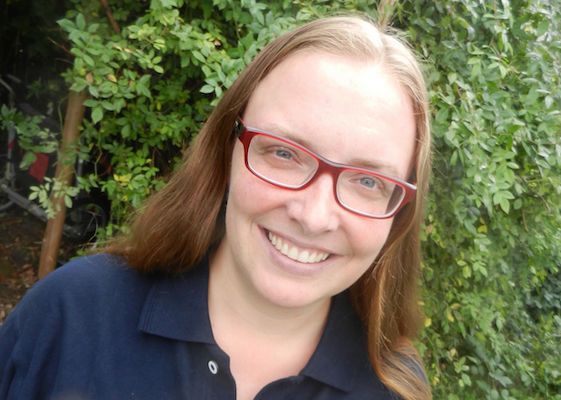 This past October, Mapzen was proud to announce our sponsorship of one internship for the Humanitarian OpenStreetMap Team (HOT) through Outreachy (previously known as the Outreach Program for Women). Outreachy provides funding for FOSS internships for women (cis and trans), trans men, genderqueer people, and all participants of the Ascend Project regardless of gender. We were delighted to learn that the GNOME Foundation had heard about our sponsorship and decided to match the funds we provided, allowing for a second intern for HOT. We wanted to give you an update on the program's progress, so we took the opportunity to ask HOT Executive Director Kate Chapman, one of the mentors, some questions about her experiences with the program.
This is the third and final blog post in a series of interviews with Outreachy interns and mentors. Read our interviews with interns Jessica Marlene Canepa and Nitika Agarwal.
Why did you decide to get involved in the OPW as a mentor?
I had been looking to get involved in OPW for a while; I have strived to help women get involved in open-source for a while. I previously had an intern join me in Jakarta and also was a mentor for Google Summer of Code one year.
How was the OPW different from other experiences you've had finding interns in the past?
Since I'd work on Google Summer of Code it wasn't too different from that. I do think since it didn't require specifically programming projects we were able to get a greater variety of people.
What kind of difference have OPW interns made for HOT? Would you recommend other FOSS projects get involved in the OPW?
Having someone look at something with fresh eyes is great. I've been involved in HOT for 5 years, it is easy to forget what it is like to be new. I certainly would recommend other organization to get involved, especially if they are concerned about diversity.
OPW interns are paid. Does that make a difference in the background of applicants and eventual interns you're able to employ?
I'm not sure, we haven't really had many unpaid interns before. The few interns we've had were volunteers in specific missions in different parts of the world rather than where they already lived. So in those cases we were paying living expenses.
What is the level of commitment required from you as a mentor? What advice would you give someone thinking of being a mentor?
I spend roughly two hours a week per intern (I support two). It has been difficult this round to always be available because I've traveled a lot. My preference would be to mentor during periods where I have less travel. As far as advice, I think expectations are important. This is probably true for most of life, if you set expectations then people know what is required of them. So in addition to the OPW requirements we also wrote our own expectation documents.
Would you get involved in the OPW again? What would be your goals for future sessions?
I would certainly get involved again. I think in the future I'd work a bit harder to set up clear milestones. Everyone has done a great job, but I think we could have made the steps a little more clear.
What would you say to organizations or companies considering hosting or sponsoring interns?
OPW is a great program. It is important to have enthusiastic mentors. The most ideal situation to me is that a company would give mentors work time to assist.
Outreachy is getting ready for their summer internship and Mapzen is planning to sponsor another intern. If your company would like to sponsor an internship for an open source project, get in touch with Outreachy now. Applications for the internships will open March, 3, 2015.