The following words and images were presented at a lightning talk about the Visual Language in Cartography at the 2017 NACIS Conference in Montreal.
What is the visual language of cartography? Let's explore this question through the medium of drawing. After all, it is this abstract representation of place onto a surface of fewer dimensions that the act of cartography entails.
What is this act of drawing a map? Why do we create? What is the mark and its connection to place?
These are questions I like to think about. These are guiding questions which help me to discover, learn and think about what I do everyday as a cartographer.
Let's think of drawing a map as an extension of the human experience of the external world onto a two-dimensional surface of paper or pixel display. The drawing is a visual experience.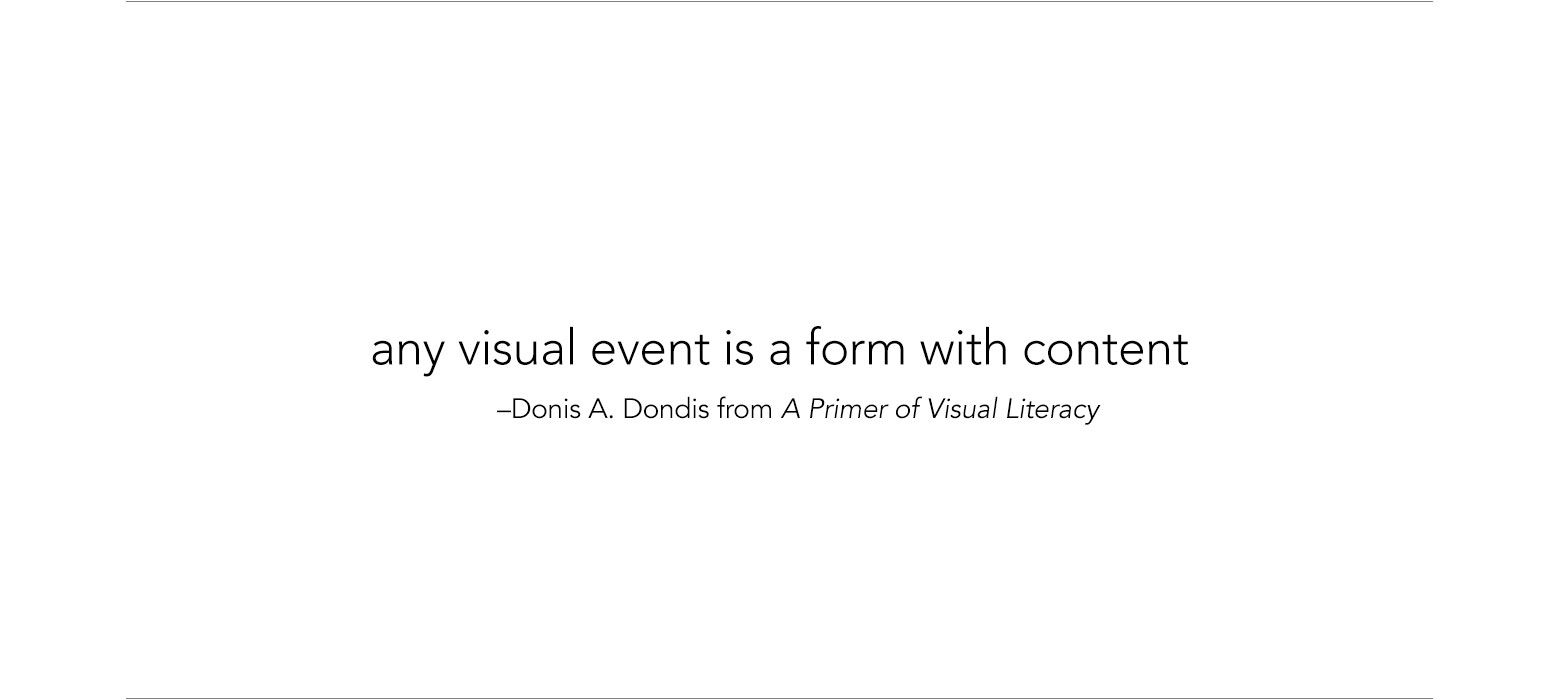 This visual experience can be composed of color, tone, texture, dimension, scale, proportion and the overall composition that results into a coherent whole. It is complex, it involves layers upon layers of forms, symbols, structure upon structure, all coexisting with one another.
It is a visual language exchange between the creator and observer. The cartographer creates the visual language, the observer deciphers and learns this language.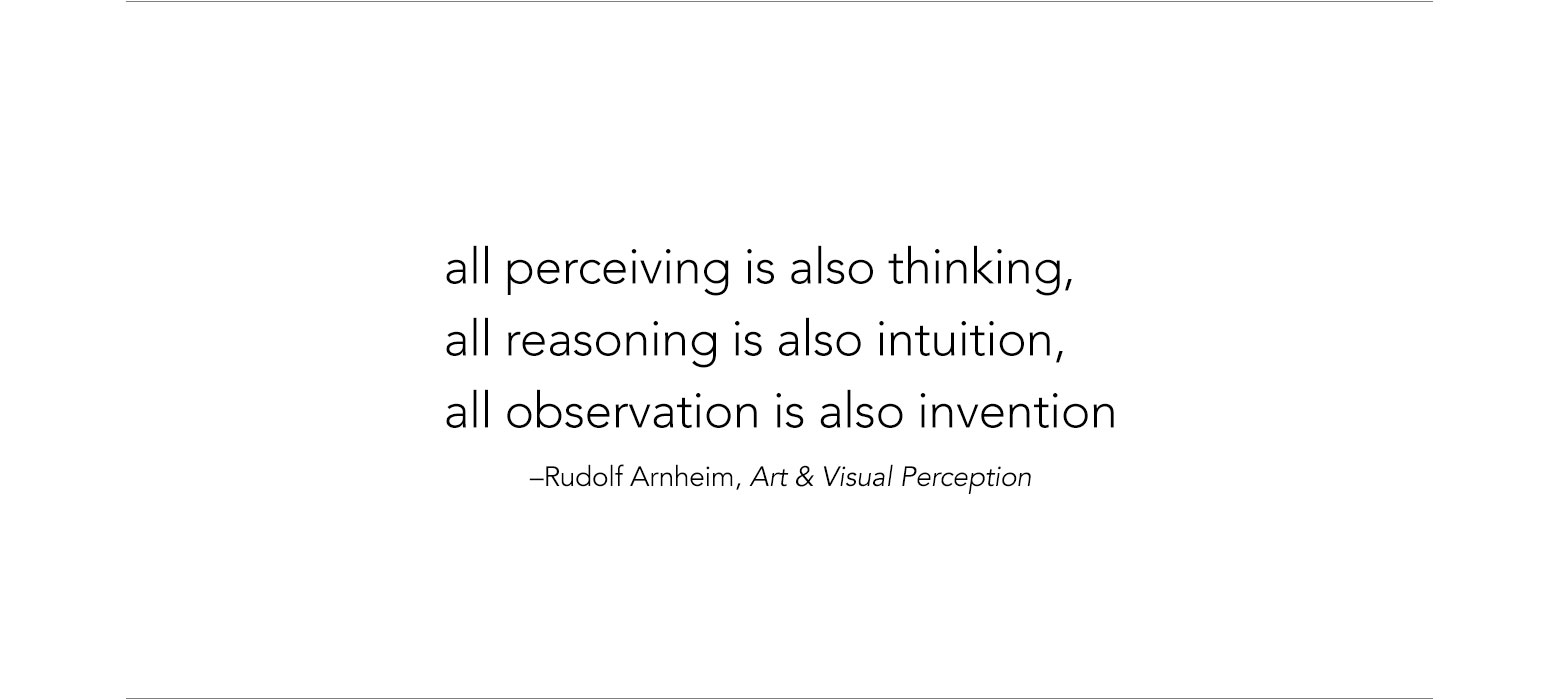 There is a visual intelligence that takes place in this exchange. It is the perception of these layered visual forms and elements and the combinations of which contain multiple layers of meaning. The translation of the visual experience of space to a flat surface involves the abstraction and reduction of reality from an experience of place and of the physical phenomenal world.
Forms
What are these forms? How are they shaped? How do they form? Let's investigate.
What are the forms that we frequently draw when we draw maps?
In the book Timeless Way of Building, Christopher Alexander talks about the patterns of activity that take place in space. According to him these patterns are a result of culture.
He writes, "…of course the patterns vary from place to place, from culture to culture, from age to age, they are all man-made, they all depend on culture. But still, in every age and every place the structure of our world is given to it, essentially, by some collection of patterns which keeps repeating over and over again."
"Each of these patterns is a morphological law, which establishes a set of relationships in space"
…"these patterns have enormous power and depth; they have the power to create an almost endless variety, they are so deep, so general, they combine in millions upon millions of different ways."
In D'Arcy Wentworth Thompson's book On Growth and Form, in his study of organic form, the author defines form as:
"the form, then, of any portion of matter, whether it be living or dead, and the changes of form which are apparent in its movements and in its growth, may in all cases alike be described as due to the action of force. In short, the form of an object is a diagram of forces."
Lines
Let's have a look at these forms. We will investigate the drawing of these forms with lines. Let's think of lines as the material. The visual experience of the form is affected by the type of material we work with.
Lines are the most elemental and versatile material we can work with.
With lines we can articulate form, shape and movement.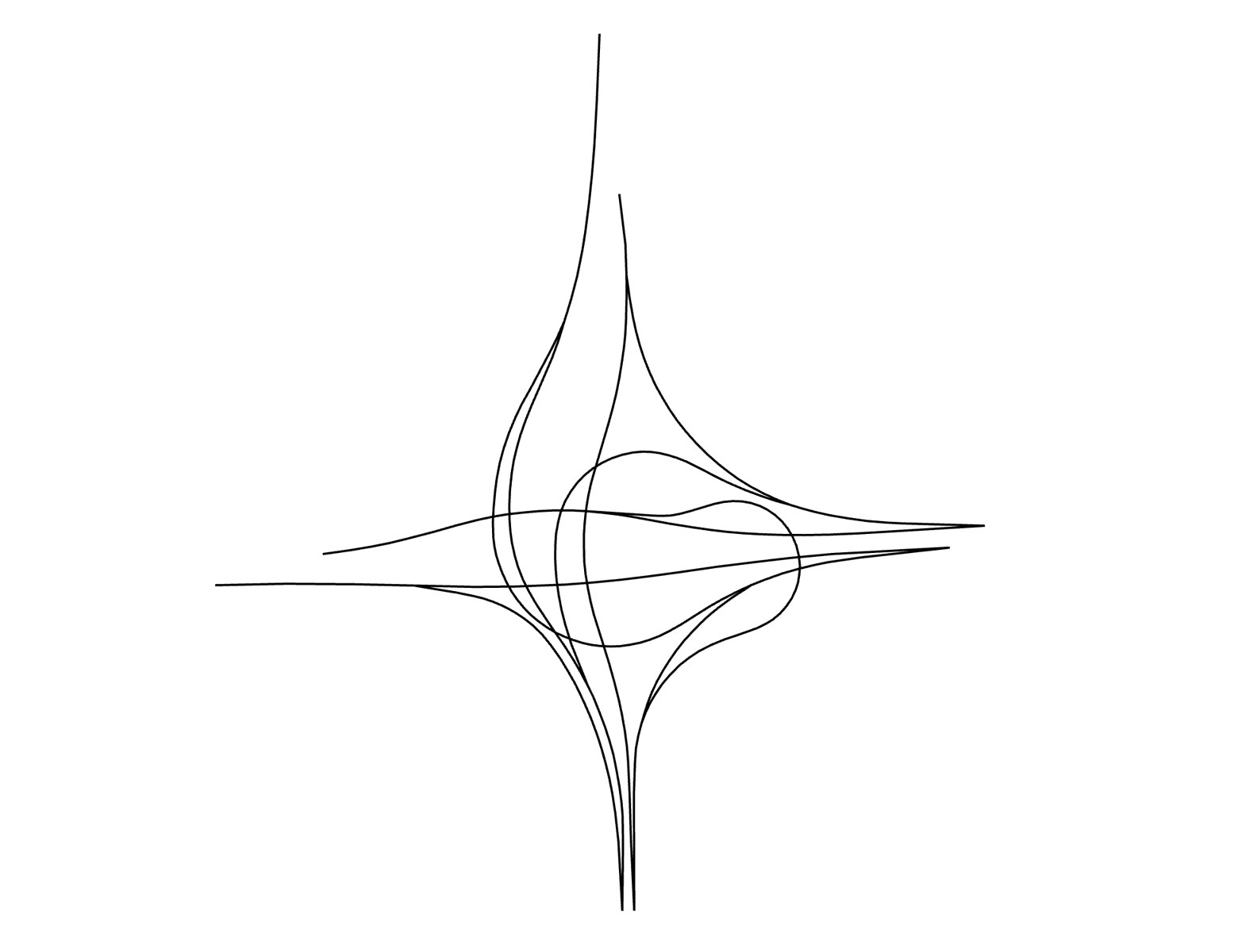 We can repeat them to create pattern and texture.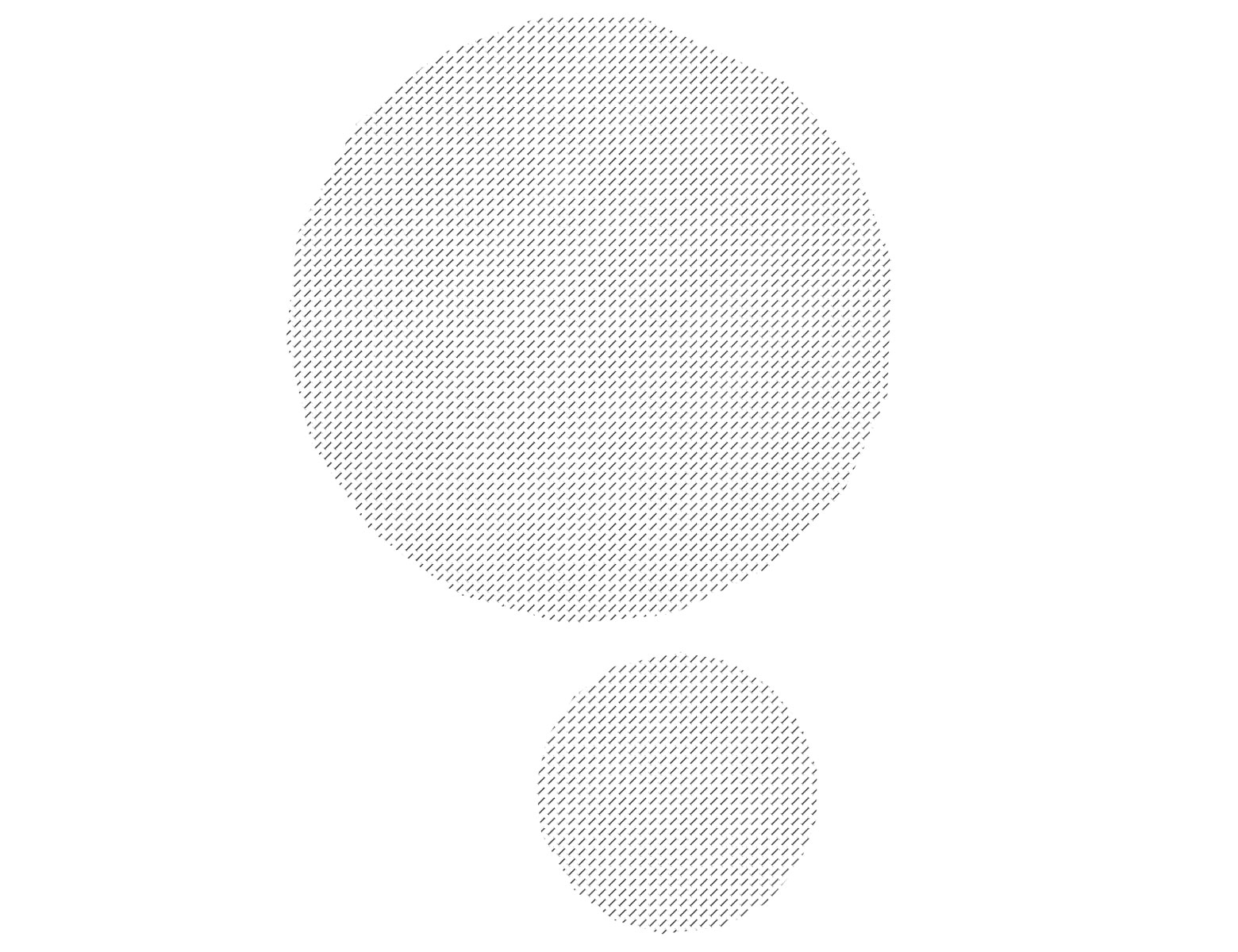 With line weights we can give detail and dimension.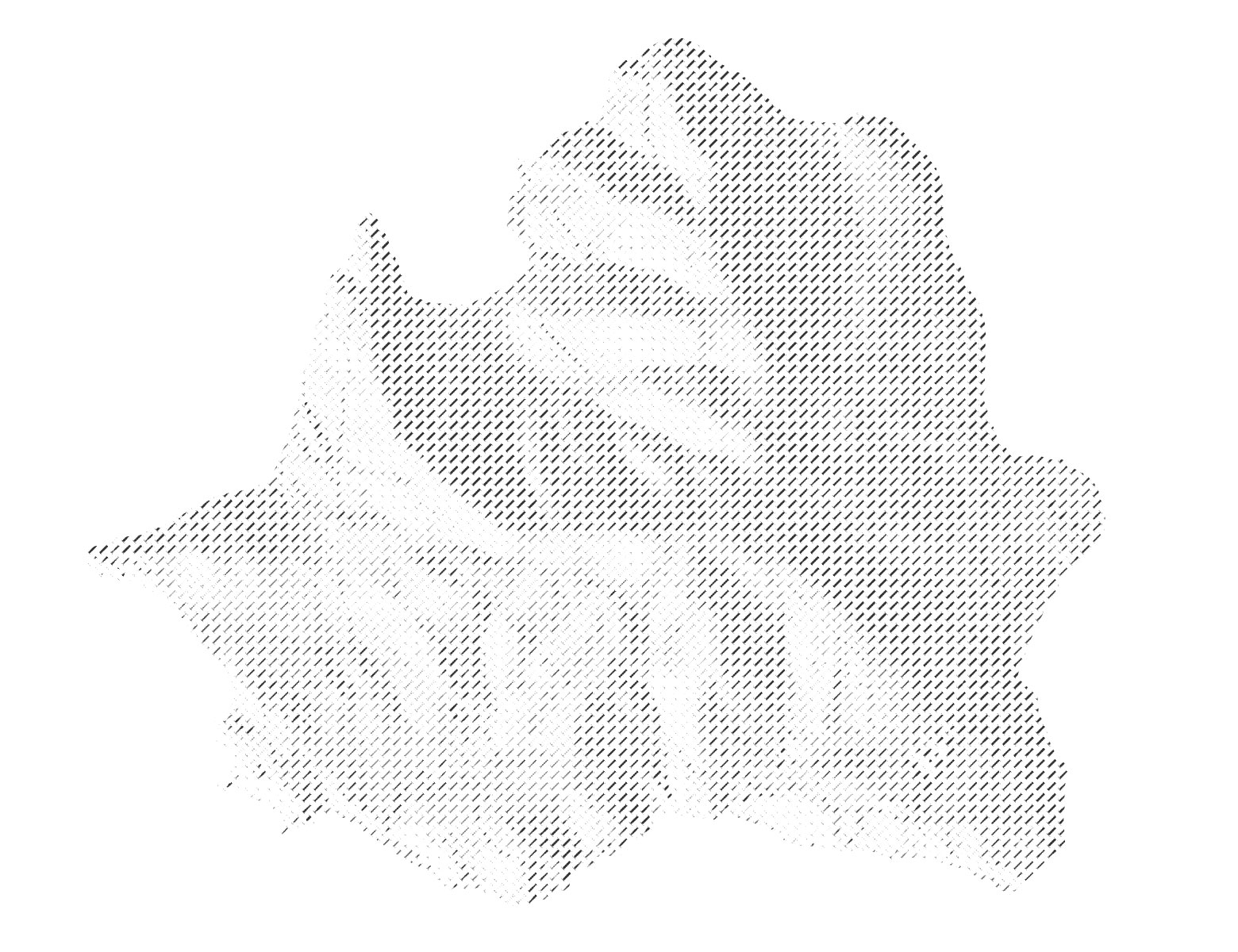 We can create edges and boundaries.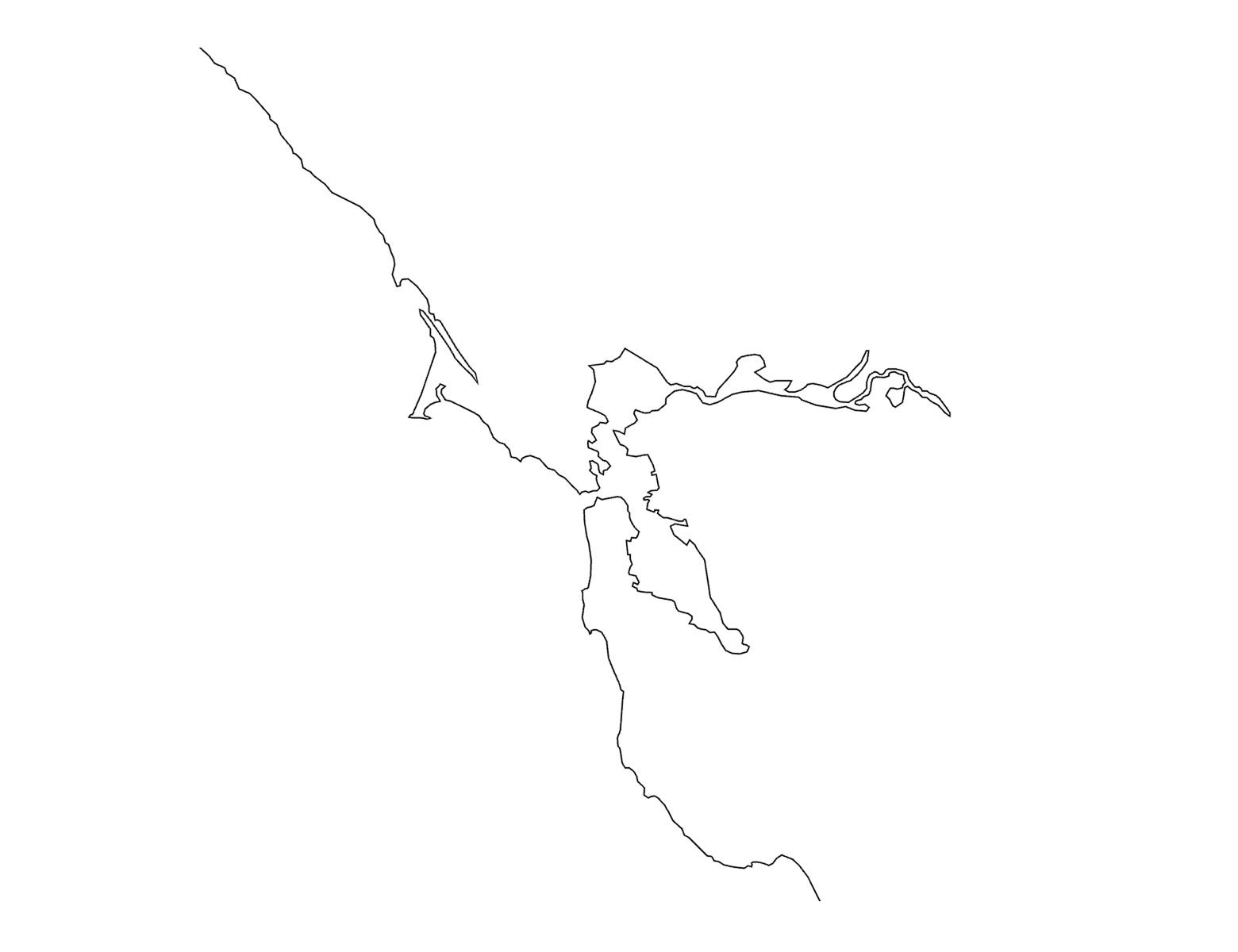 And with specific configurations they become recognizable, decipherable symbols.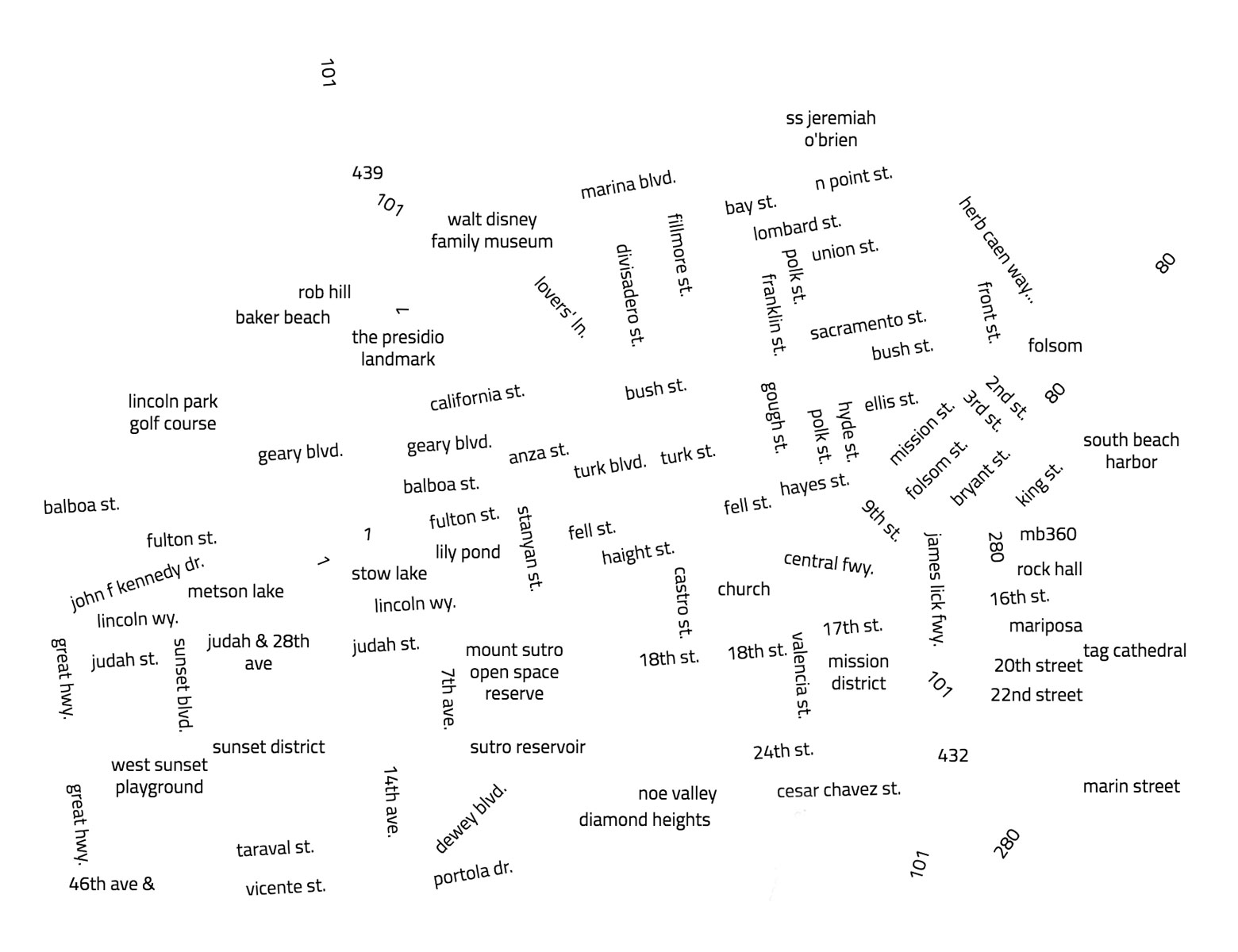 Since most of us are city-dwellers, let's look at city-specific forms today. Let's start with airports.
Airports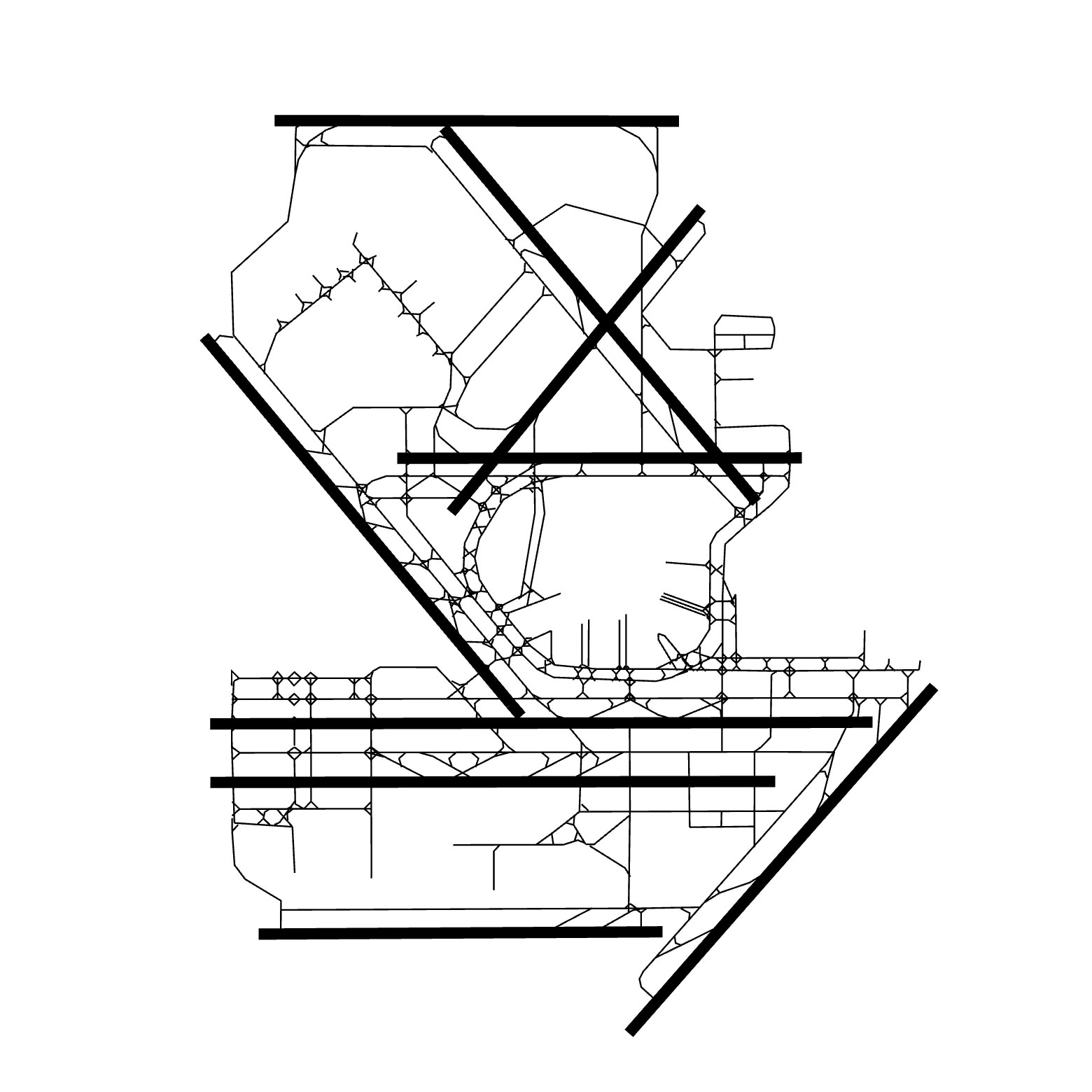 Observe airport runways and taxiways in California below: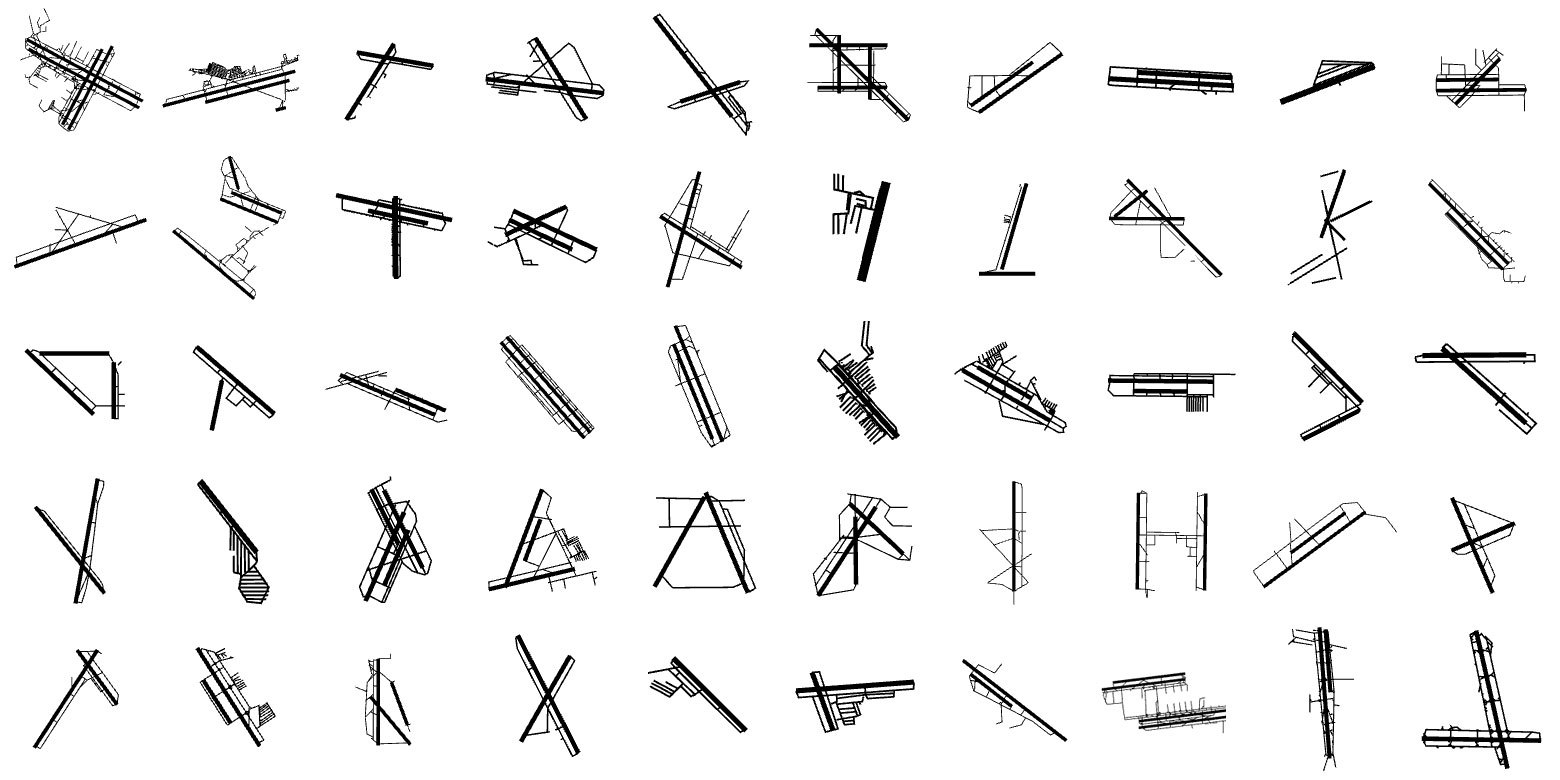 A low zoom view of airports in Florida by Pensacola.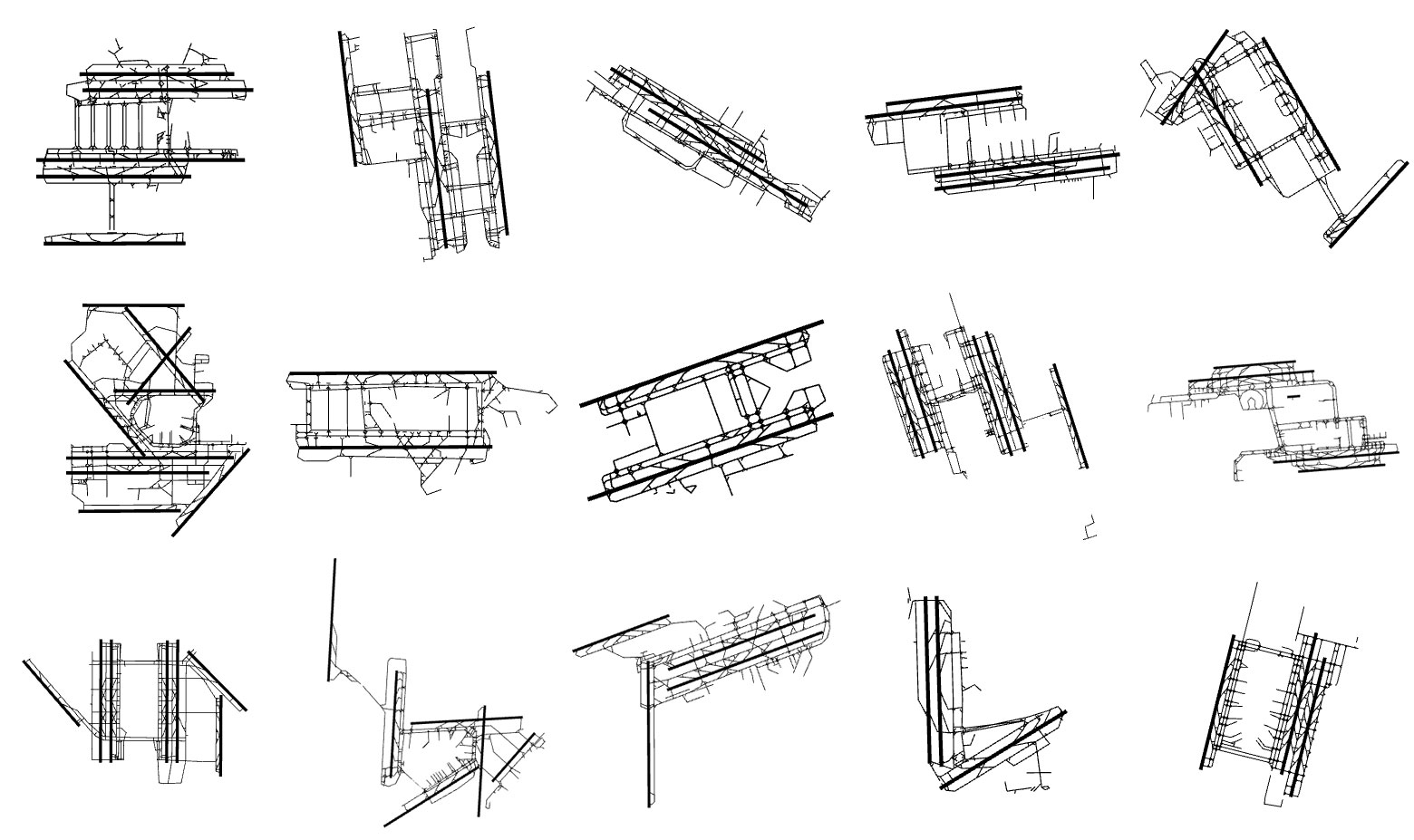 Above are 15 of the busiest airports in the world. Can you guess which cities they belong to?
Bridges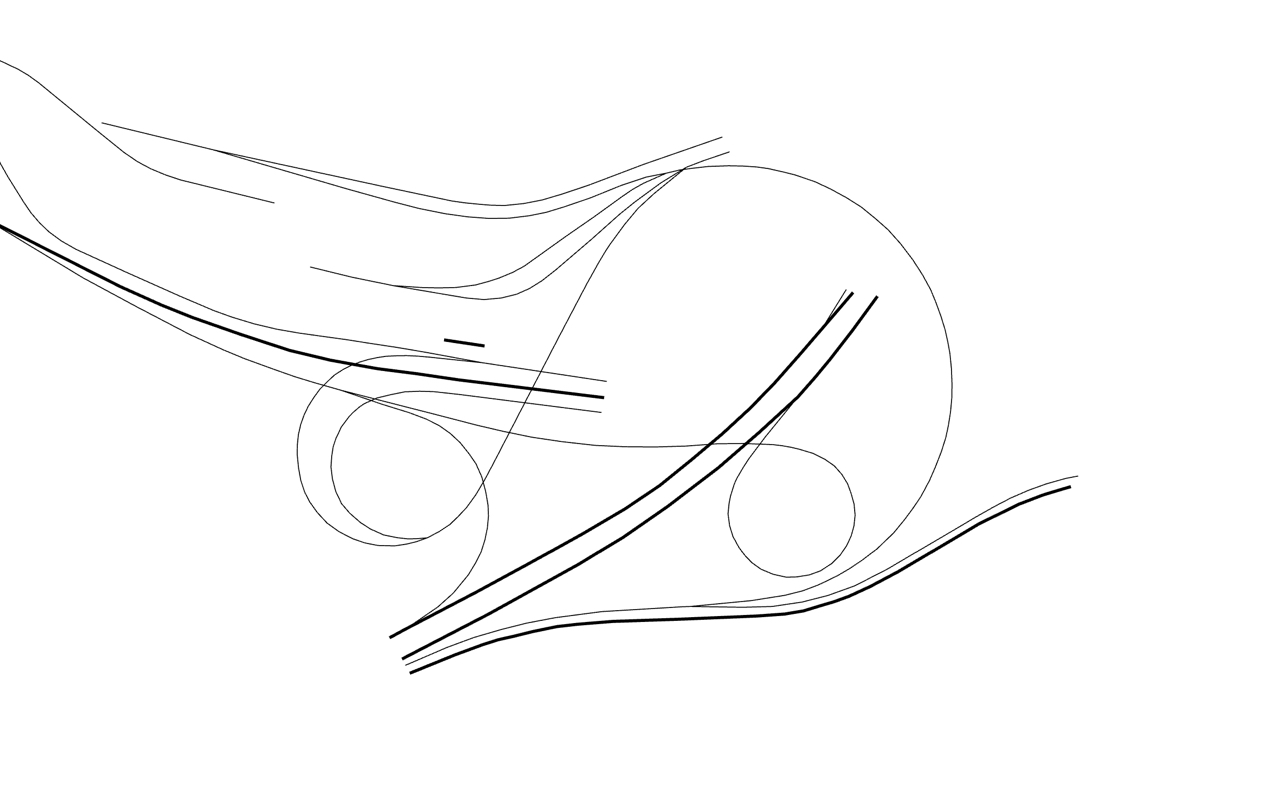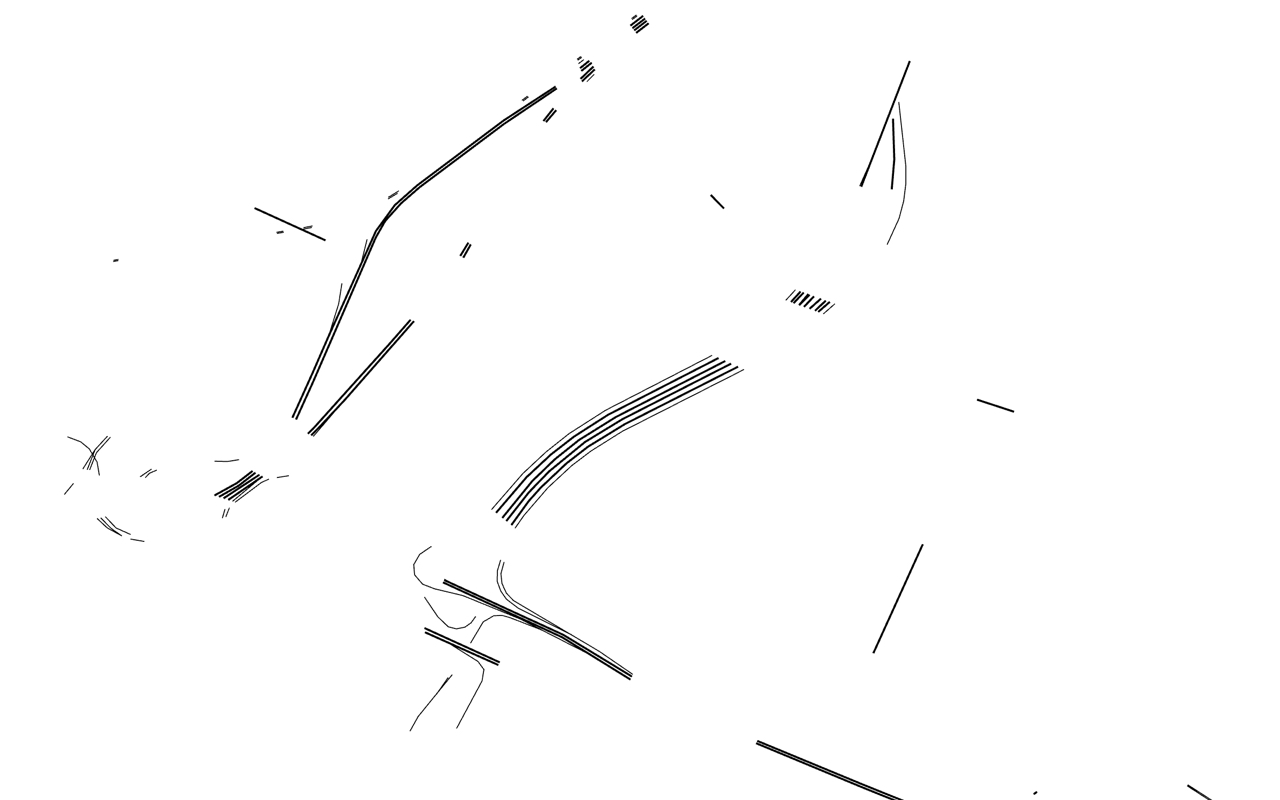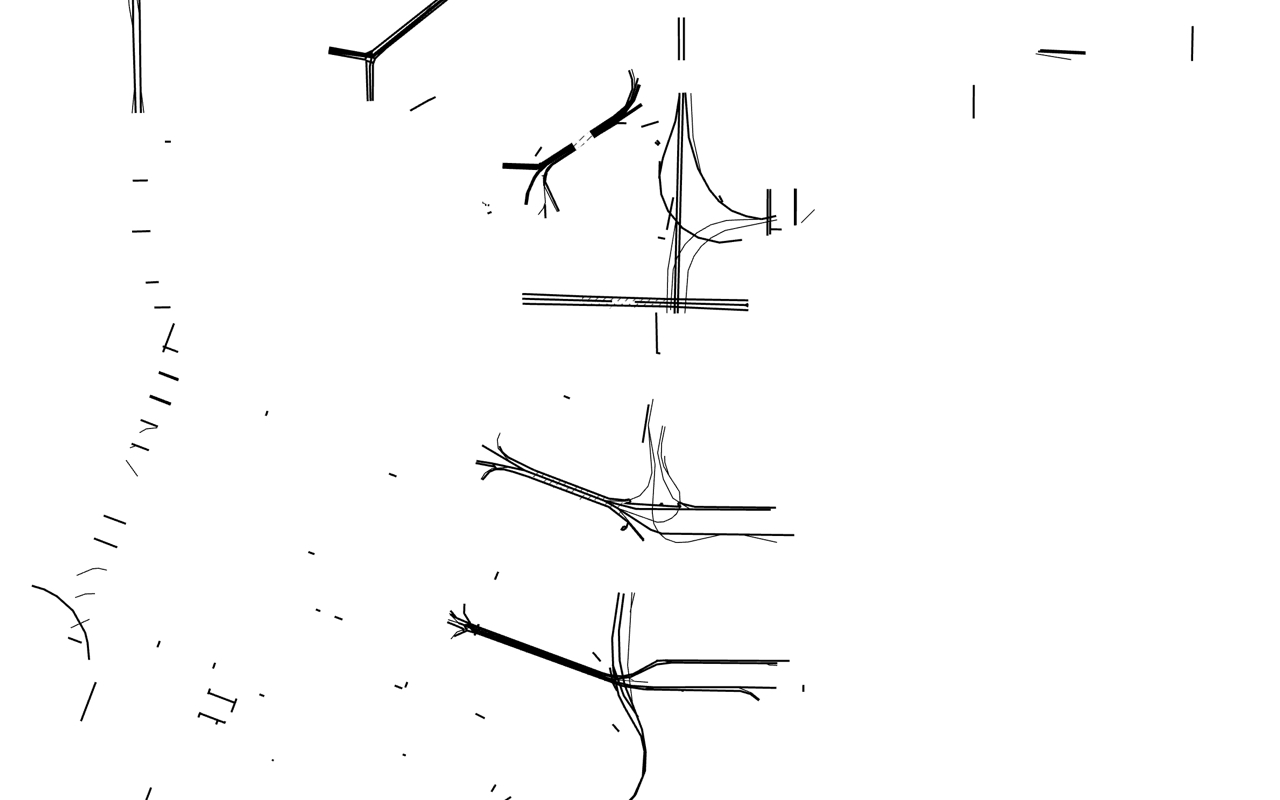 Buildings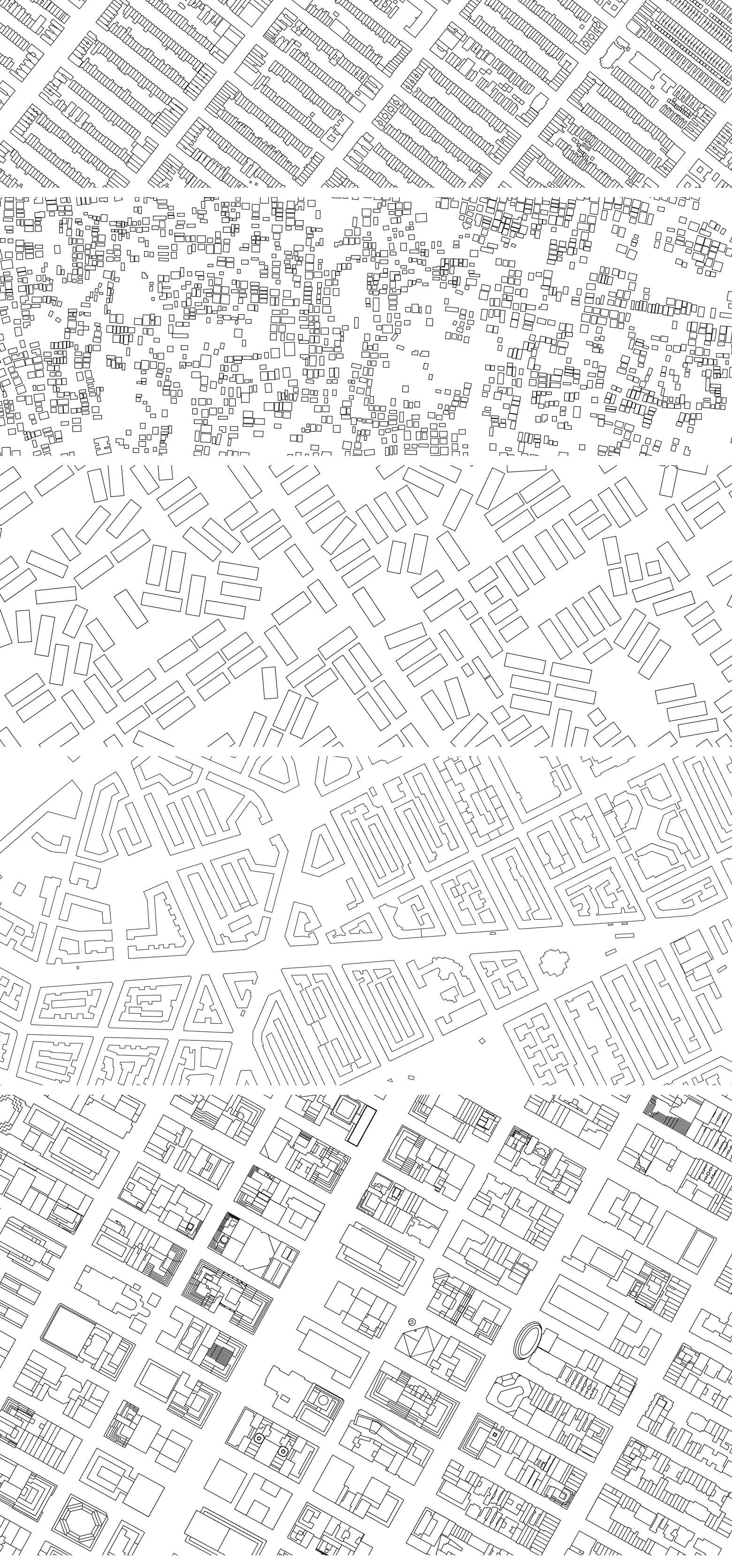 Rail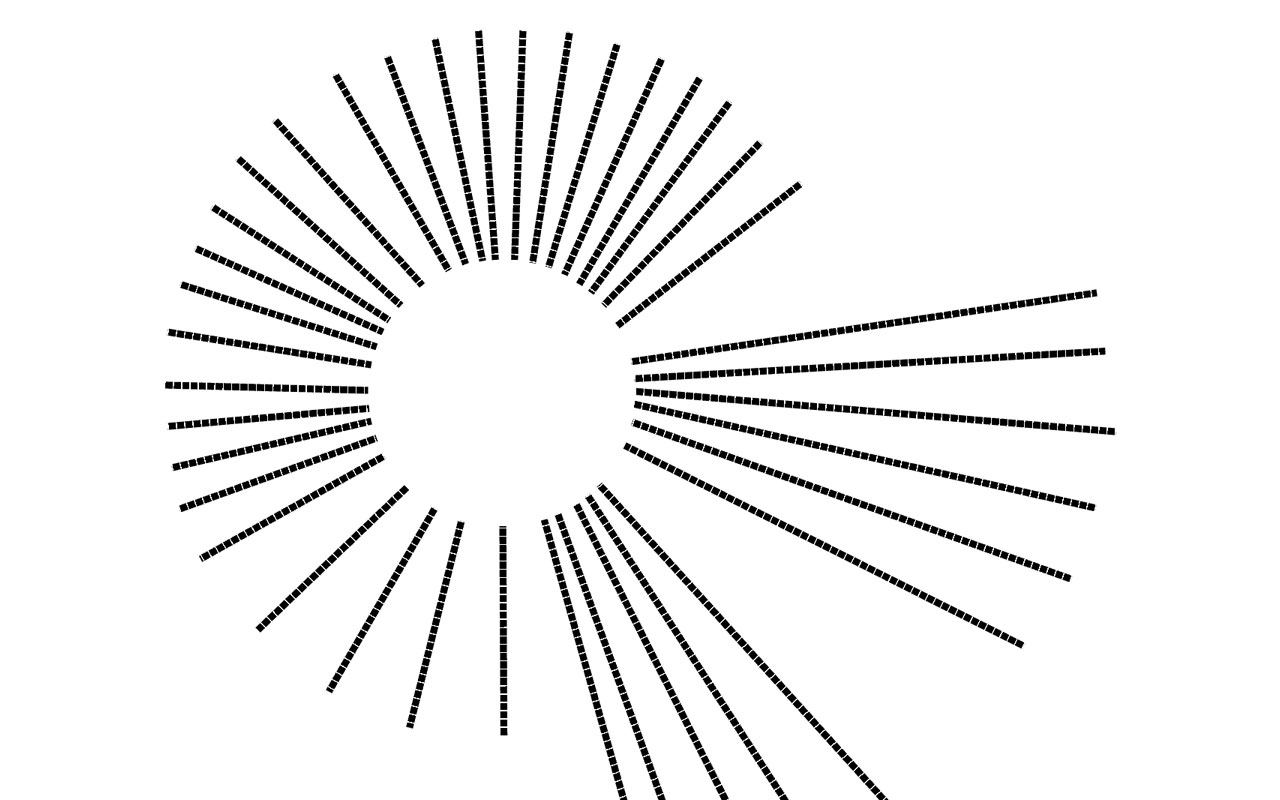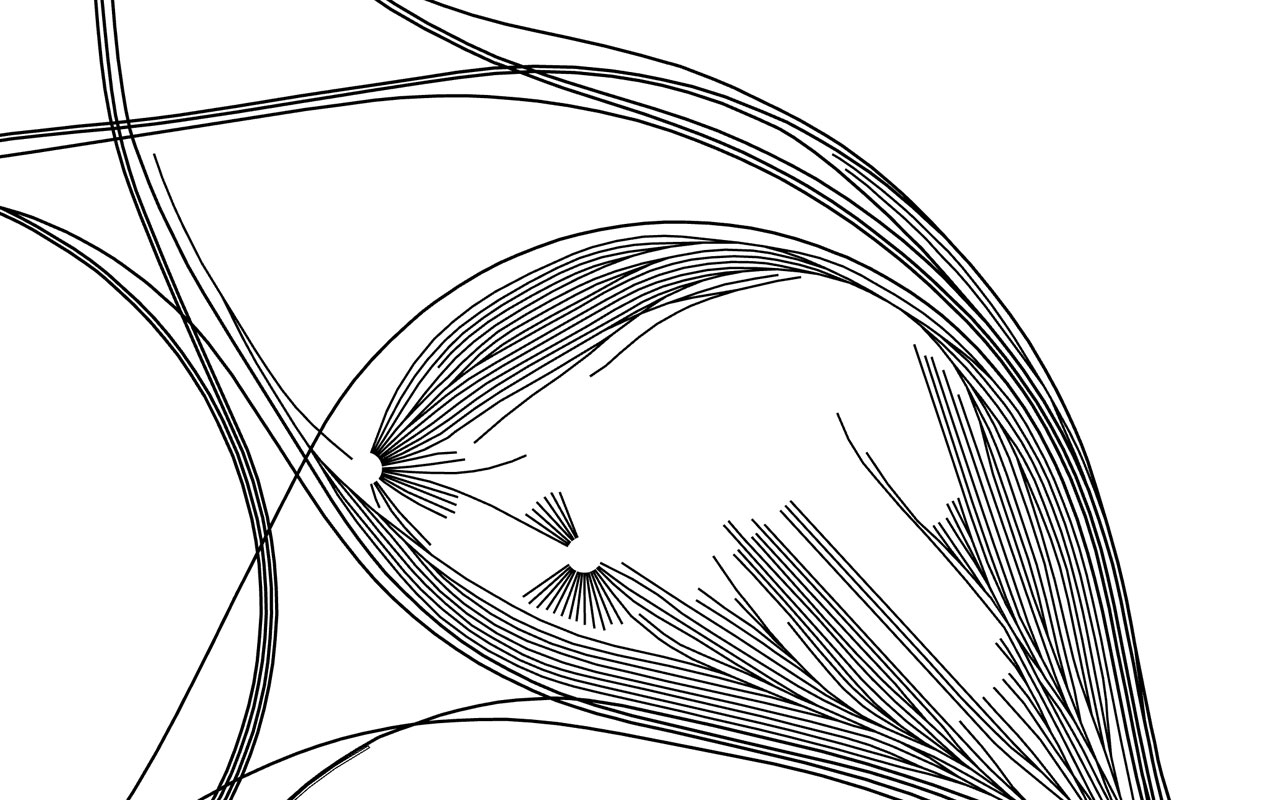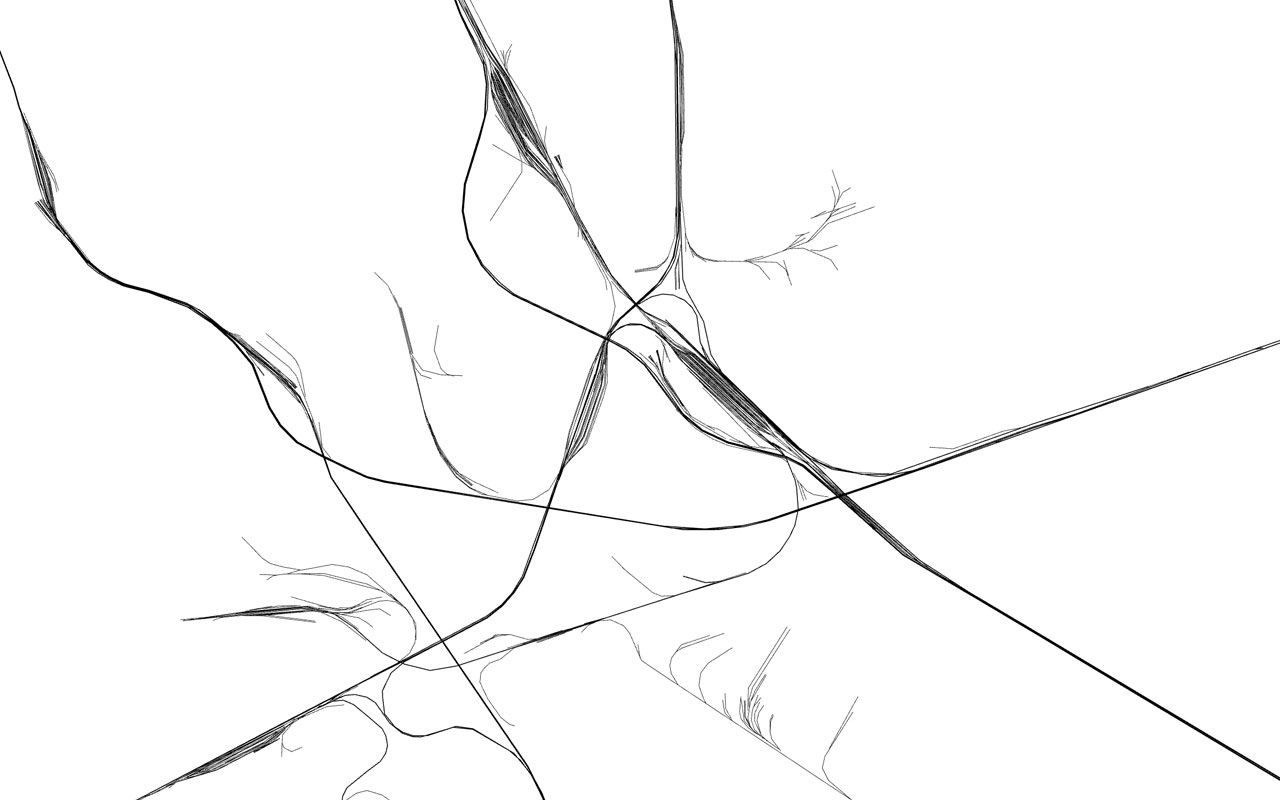 Roads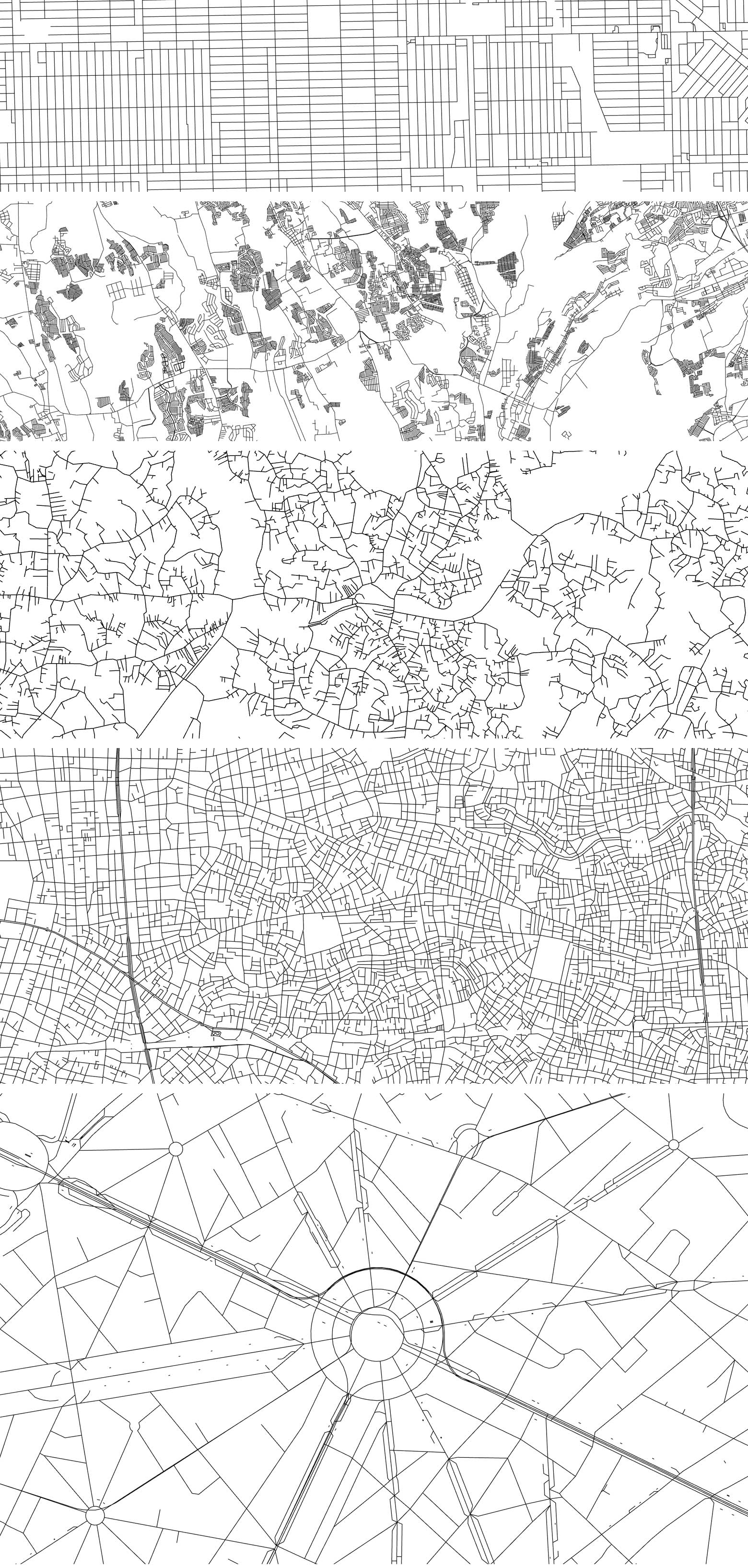 Ski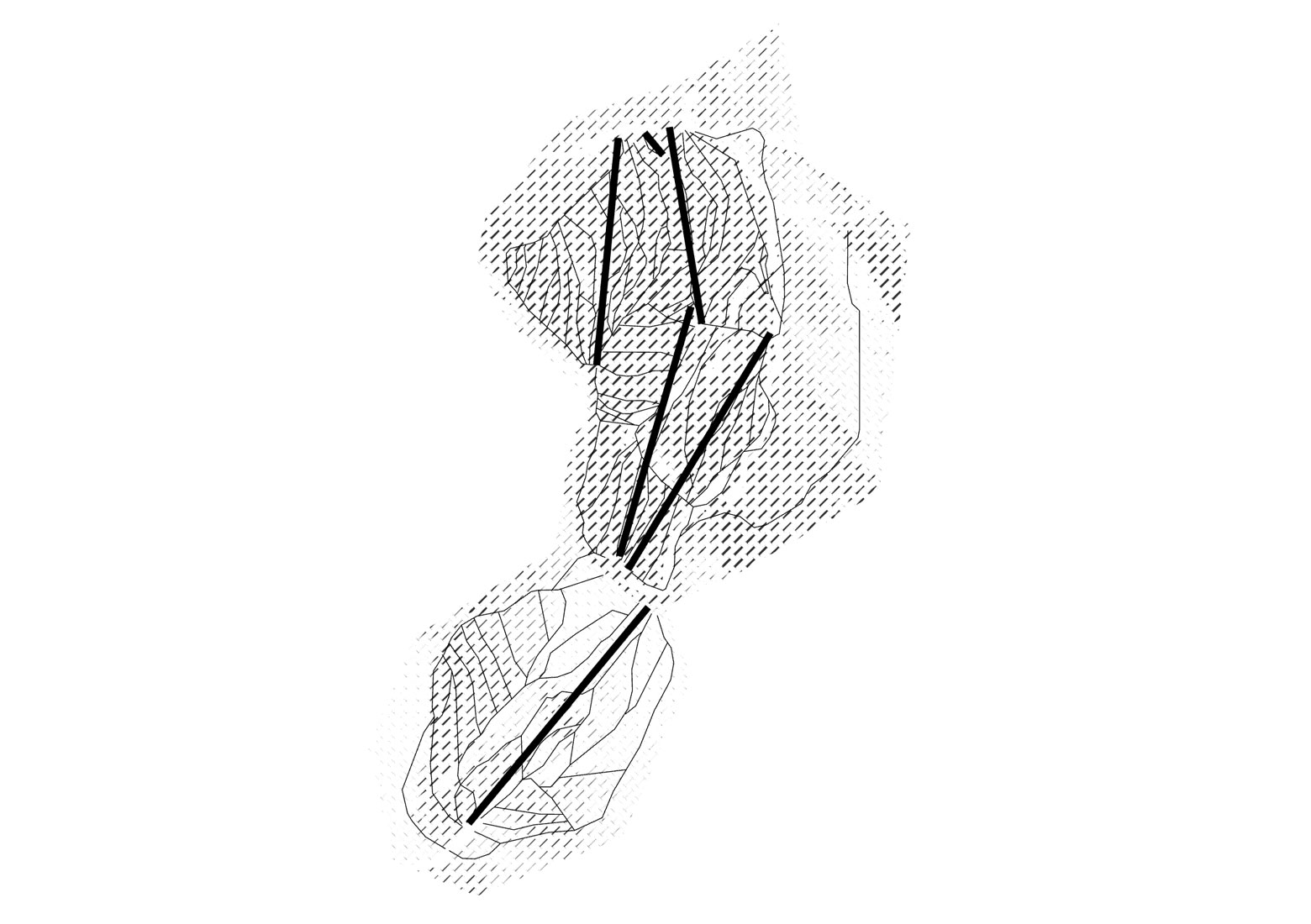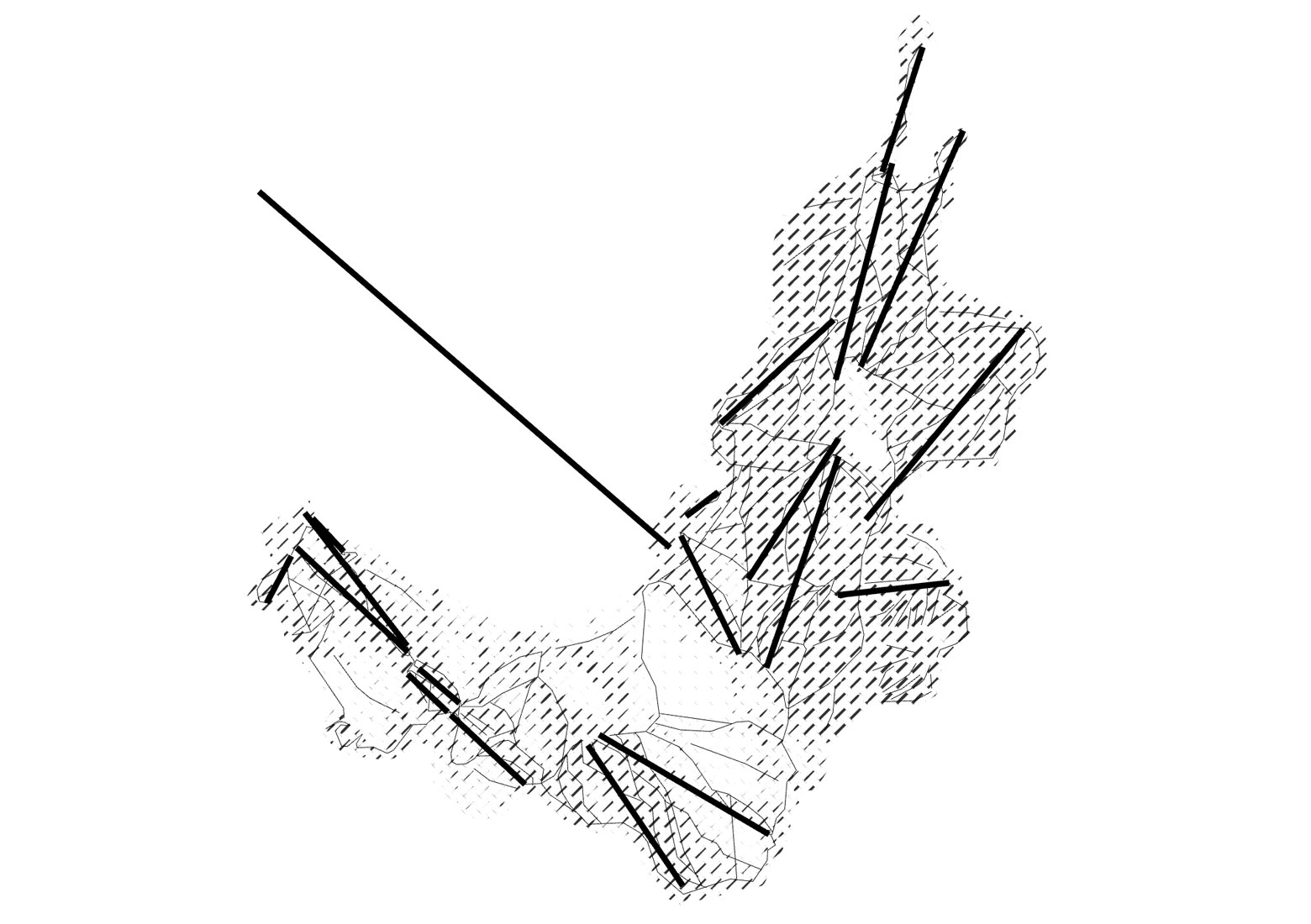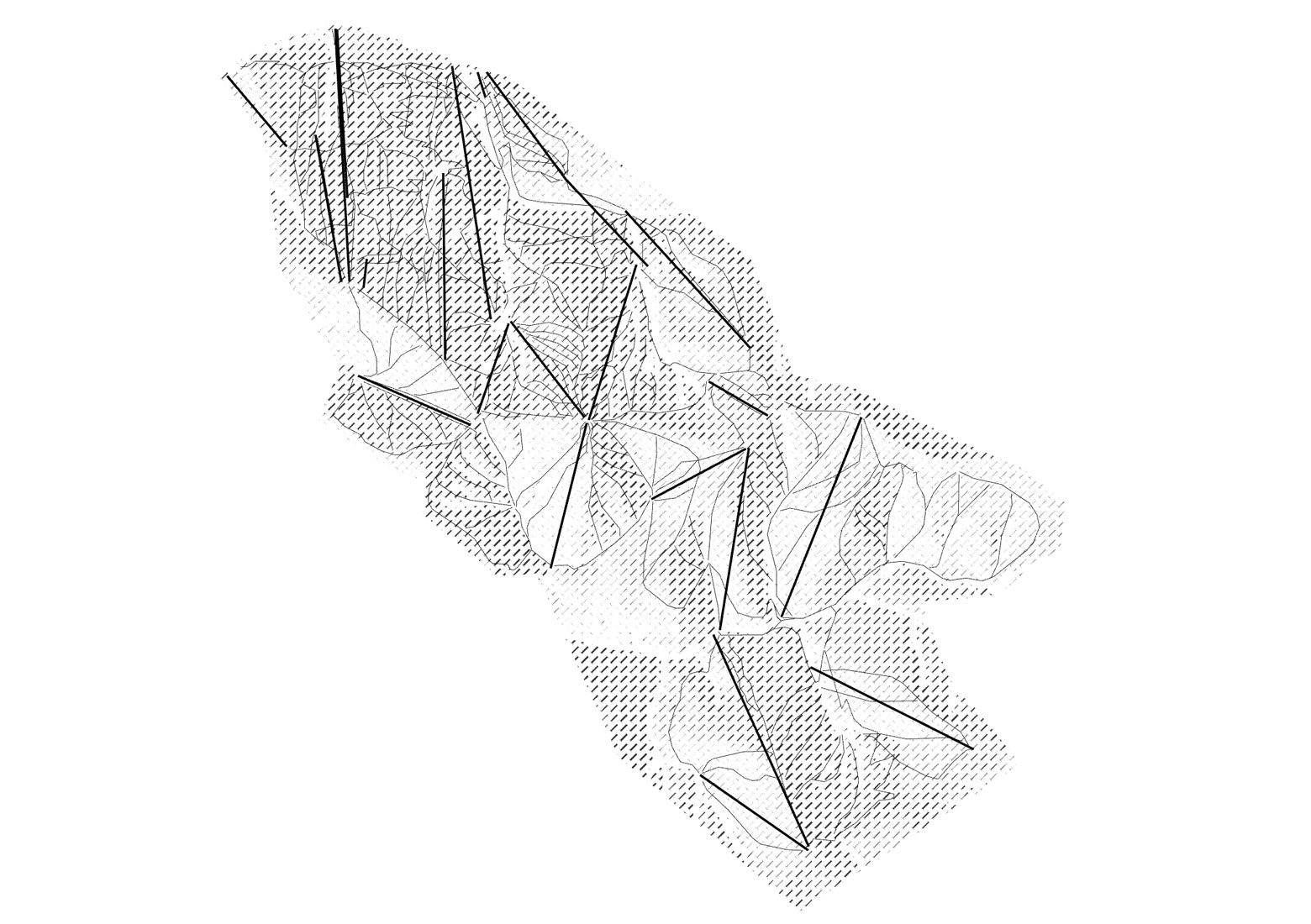 Racetracks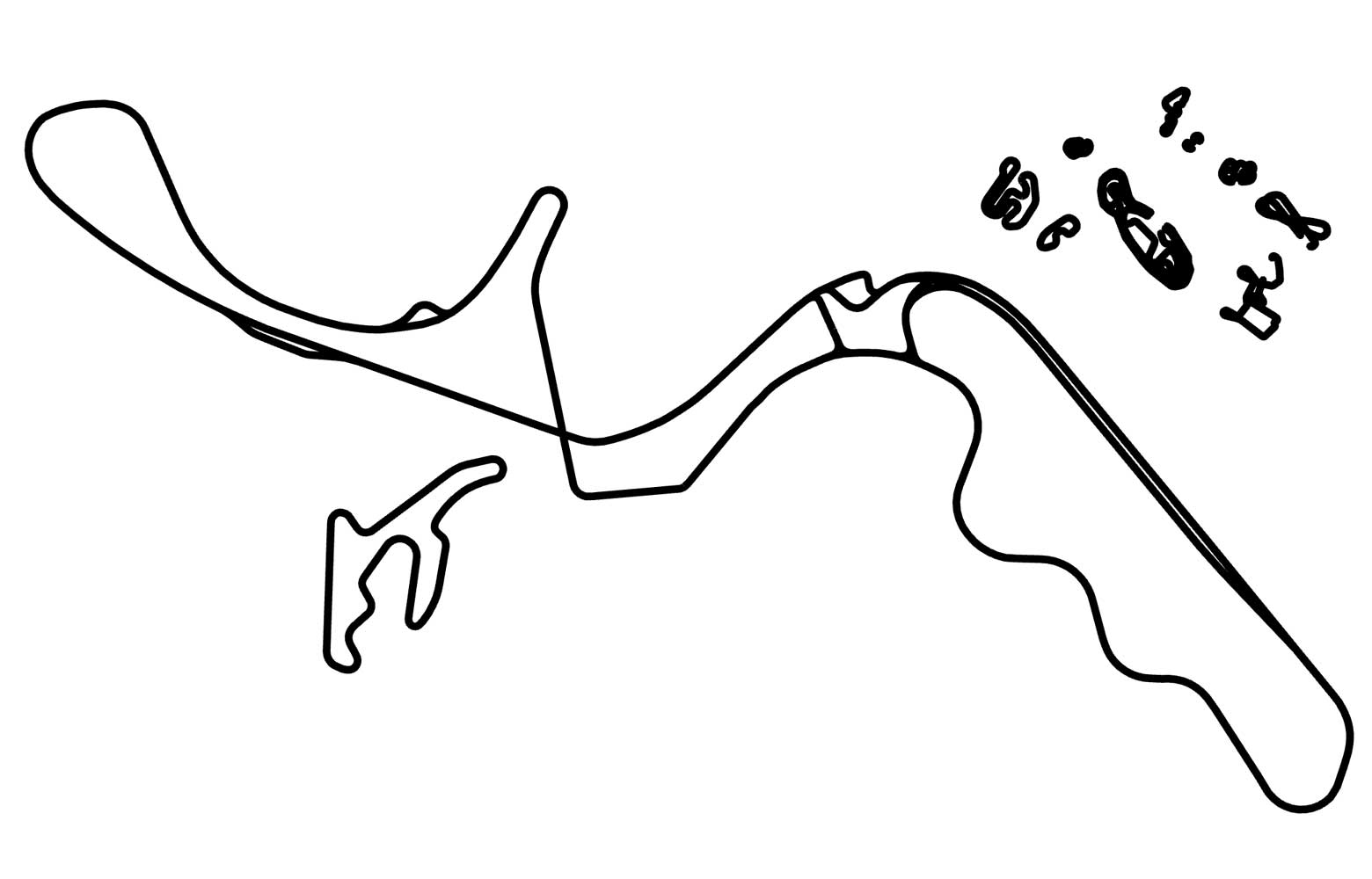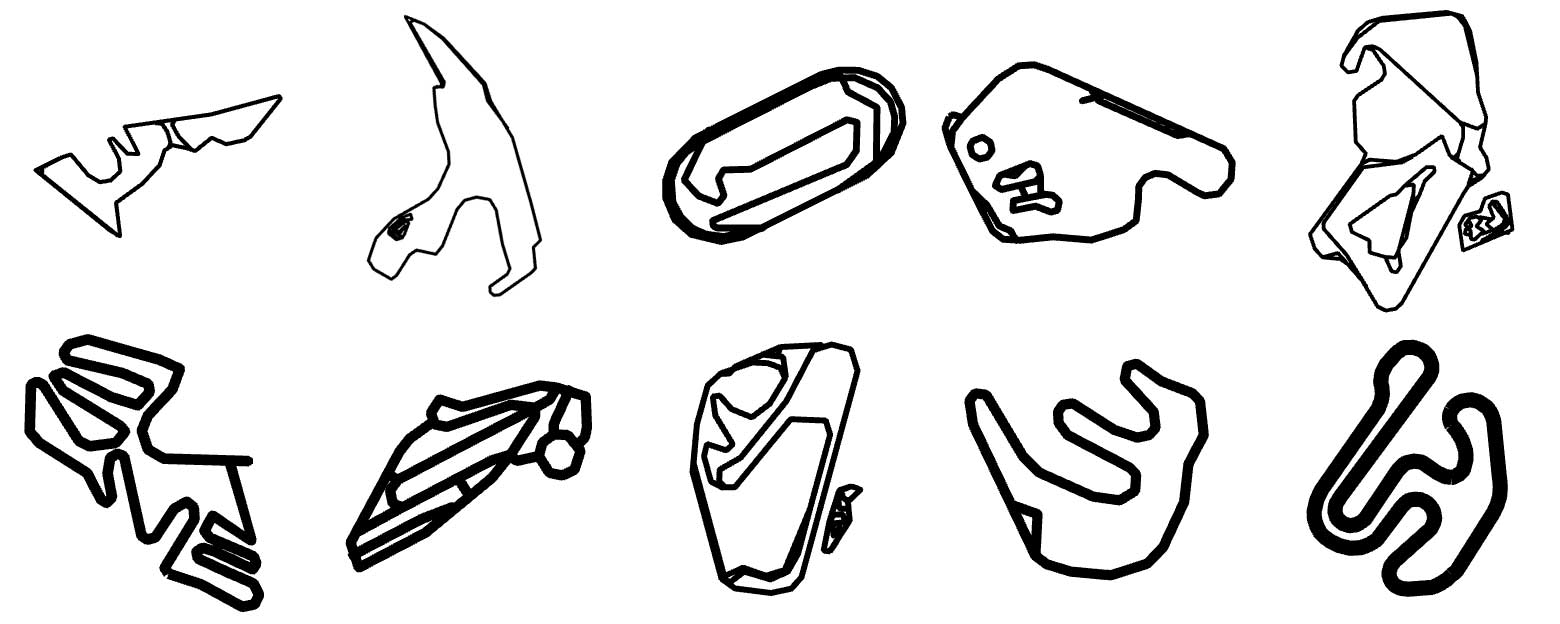 Explore The World Through The Morphology Map
Morphology is a drawing/map/tool created for the study of forms in cartography. It is an exploration of form through the medium of lines. As seen from the examples above, forms can be viewed in isolation.
The following forms available for view currently are airports, bridges, buildings, canals, city walls, earth, farms, green areas, industrial areas, libraries, links, parking, piers, places of worship, quarries, racetracks, rail, roads, schools, ski, tunnels and water. A few combinations are available as well, such as bridges + water, canals + water. A labels only view is also available. Specific locations of isolated forms are bookmarked for your use.
See an empty map? Some forms start at later zoom levels. Use the form drop down menu to change back to Morphology's default view to see where you are.
Thank you.
REFERENCES:
A Primer of Visual Literacy by Donis A. Dondis, Art and Visual Perception by Rudolf Arnheim, The Timeless Way of Building by Christopher Alexander, On Growth and Form by D'Arcy Wentworth Thompson