Metro Extracts is getting some work done, and it means more easy-to-use free open geodata for you, you, and you. Try out a new on-demand feature and let us know if you're available for an interview so we know it's working.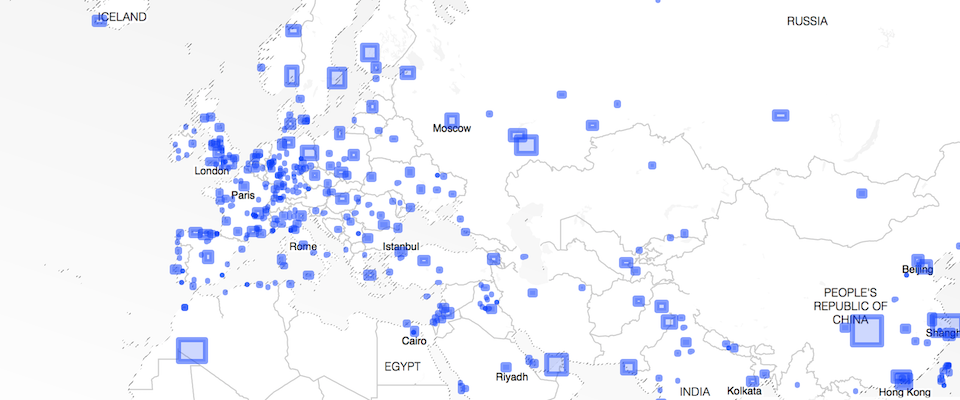 Not a lot has changed since Ingrid wrote about Metro Extracts way back in 2014: it's still providing free, easy-to-use slices of OpenStreetMap data centered on major metropolitan areas, it's getting updated every week, and we're still accepting requests for new areas via Github pull requests all the time. The last part has always been a bummer, though. In order to get data for a place we don't know about, you need to know your way around a directed acyclic graph of geographic bounding boxes and have the patience to wait for the once-weekly process to get around to your request.
Today, we're opening up a new feature: your own custom extracts, the ability to search for a place with Mapzen Search, request an area of OpenStreetMap data thanks to our worldwide gazetteer Who's On First, and get the results within an hour (give or take). It's all part of a interface update we're doing for Metro Extracts that you can check out at mapzen.com/data/metro-extracts-alt.
We're still publishing 200 of the world's most popular major metro areas as I suggested in 2011 at State Of The Map in Denver. We've listened to your feedback, so now you can pick out data for towns and places important to you as well.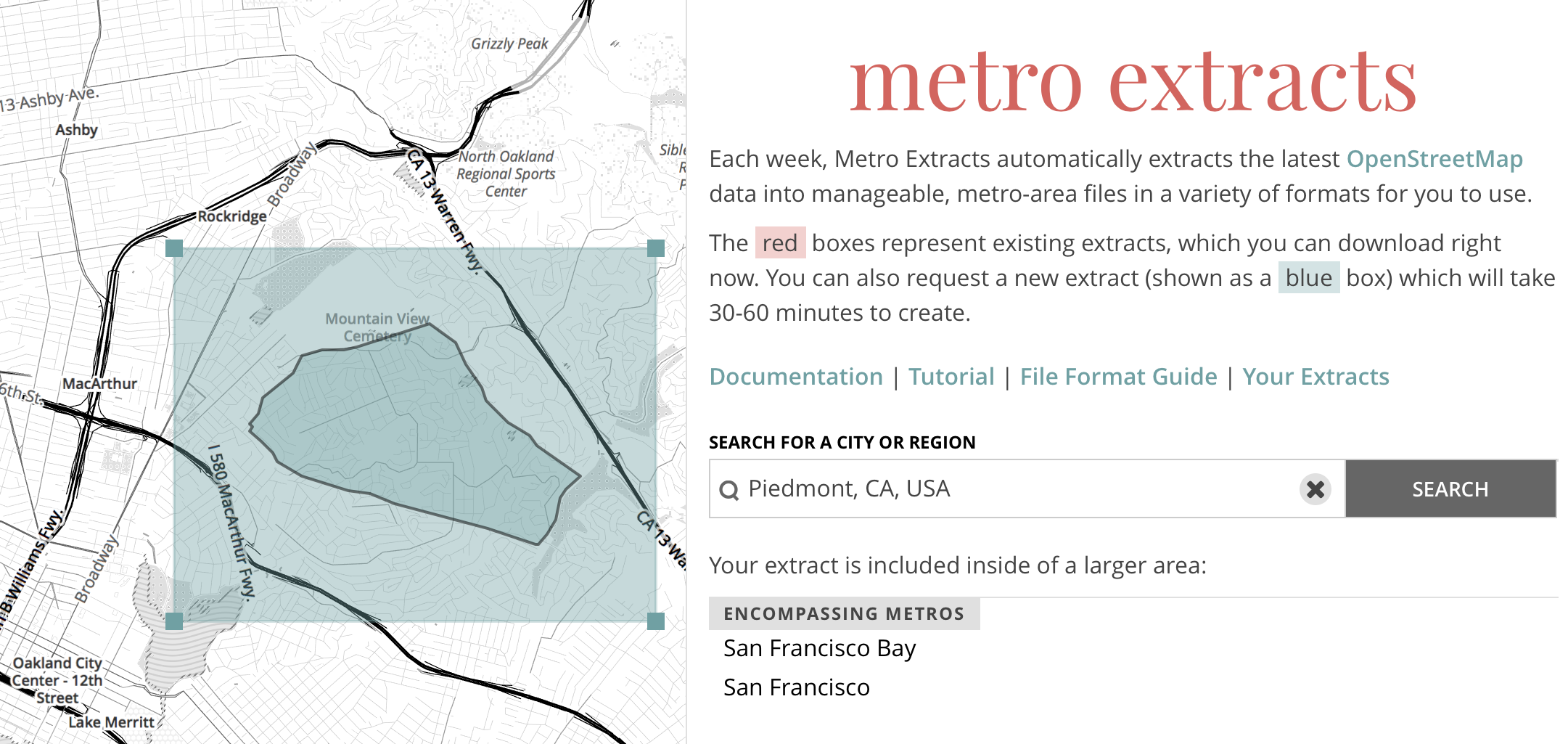 The process is all thanks to a new data product created by Mapzen, called On-Demand Extract Service (ODES). With a free Mapzen developer account, you can search for places around the world and create custom excerpts of OpenStreetMap data useable in popular geospatial tools:
ESRI shapefiles with raw OSM data and thematic layers via Imposm.
GeoJSON data compatible with all kinds of web map platforms.
Land and water areas generated from OpenStreetMap coastlines.
This is all hot off the press, and we'd love your help testing the new service. Try it out at mapzen.com/data/metro-extracts-alt, and get in touch to participate in user research to make it better.