Not on the East Coast and sad you can't be at Mapzen's NYC Summer Fridays Office Hours? Never fear! Mapzen has you covered on both sides of the continent – on Tuesday, September 1, join us for the first ever Mapzen SF Happy Hour Demo Time!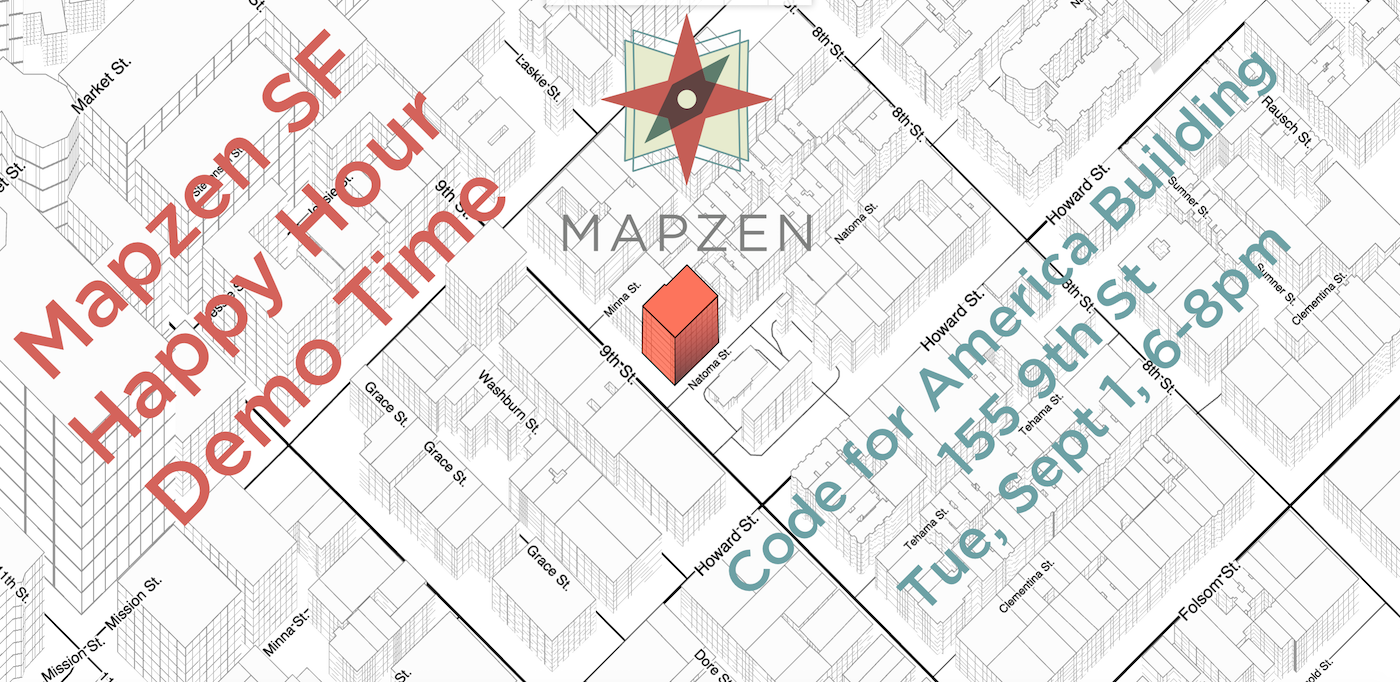 Join us at the CfA office at 6 for pizza and beer and other delicious solids and liquids while you learn about the open source software and data that we use to make the future of maps. We'll have people on hand to demo and talk about:
We'll even have a few special guests flying in from our New York City office! (If you sign up for an API key, Randy & Mike & Alyssa will wear white after Labor Day.)
RSVP now, and bring yourself and your geofriends and your geoquestions!