Mapzen will be hosting an evening of twisted talks on mapping perspective at our San Francisco office on Tuesday, April 26—otherwise known as National Pretzel Day. We all know maps aren't real life but a salty interpretation of space. We'll be celebrating that power of interpretation with a stellar lineup of speakers. From Charlie Loyd's view from above (Mapbox Satellite) to Georgina Voss' Situated Systems of below, along with the surface view of Danny Whalen's buses (Remix) to the boundary tension of Aaron Cope's Who's On First gazetteer, we'll braid good talk and geo for a night of many perspectives. Come join us!
Refreshments, snacks, and beautiful views of the Bay and Embarcadero will be served. RSVP and learn more at https://mapzen.splashthat.com.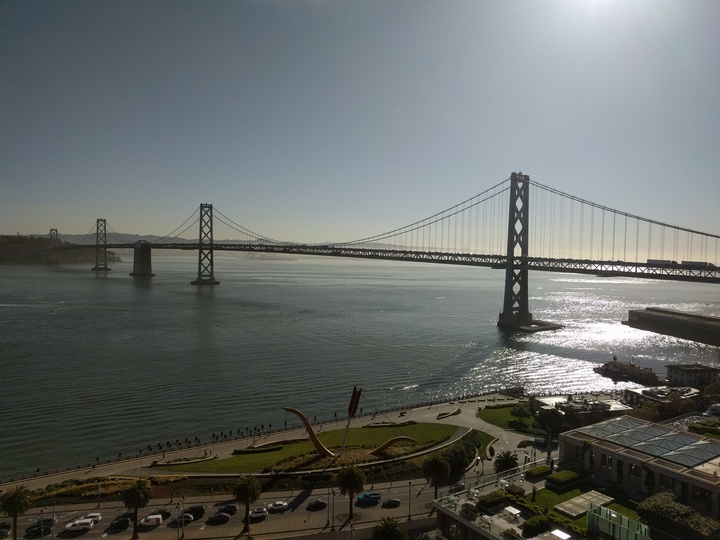 Speakers
Aaron Straup Cope
Aaron is currently Editor at Large and the creator of the Who's On First project at Mapzen. Between 2012 and 2015 he was Head of Engineering at the Cooper Hewitt Smithsonian Design Museum, responsible for the architecture, implementation and general table-pounding of the museum's digital infrastructure and The Pen. Before all of that, Aaron was Senior Engineer at Flickr focusing on all things geo, machinetag and galleries related between 2004 and 2009. From 2009 to 2011 he was Design Technologist and Director of Inappropriate Project Names at Stamen Design. Aaron does not normally speak in the third person and is happiest in the presence of olive oil.
Charlie Loyd
Charlie is a programmer and writer from the Pacific Northwest. He works with satellite imagery at Mapbox, on projects like cloud removal and artifact reduction. Beyond image processing, his curiosities include psychogeography, ecology, spaceflight, the Pacific Ocean, typography, the historiography of conflict, dataviz, and geoengineering. He is not interested in architecture, cities, or the intersection of technology, art, and culture.
Georgina Voss
Georgina is a co-founder of research consultancy Strange Telemetry, a member of the Experimental Research Lab at Autodesk's Pier 9 facilities, and teaches at Goldsmiths, University of London. She leads complex research and design projects, writes, lectures, and makes artworks about the intersection of technology and politics.
Danny Whalen
Danny is an engineer, data geek, and friendly human. He co-founded Remix, a company helping cities around the world plan better public transit. Danny was previously a fellow at Code for America working with the GIS group in the city of Charlotte, NC. Don't hesitate to get in touch with him if you want to chat about bus systems, software development, or data visualization.
Join us
When: Tuesday, April 26, 6:30 - 8:30 pm
Where: 201 Spear Street, 16th Floor, San Francisco, CA 94105 (closest transit station: Embarcadero)
Why: Because maps always tell a story
Let us know you're coming! RSVP and more information at https://mapzen.splashthat.com.