Mapzen and the Valhalla team are proud to announce the launch of our free routing service! Valhalla is built entirely with open source software that uses Open Street Map data along with other open data sources.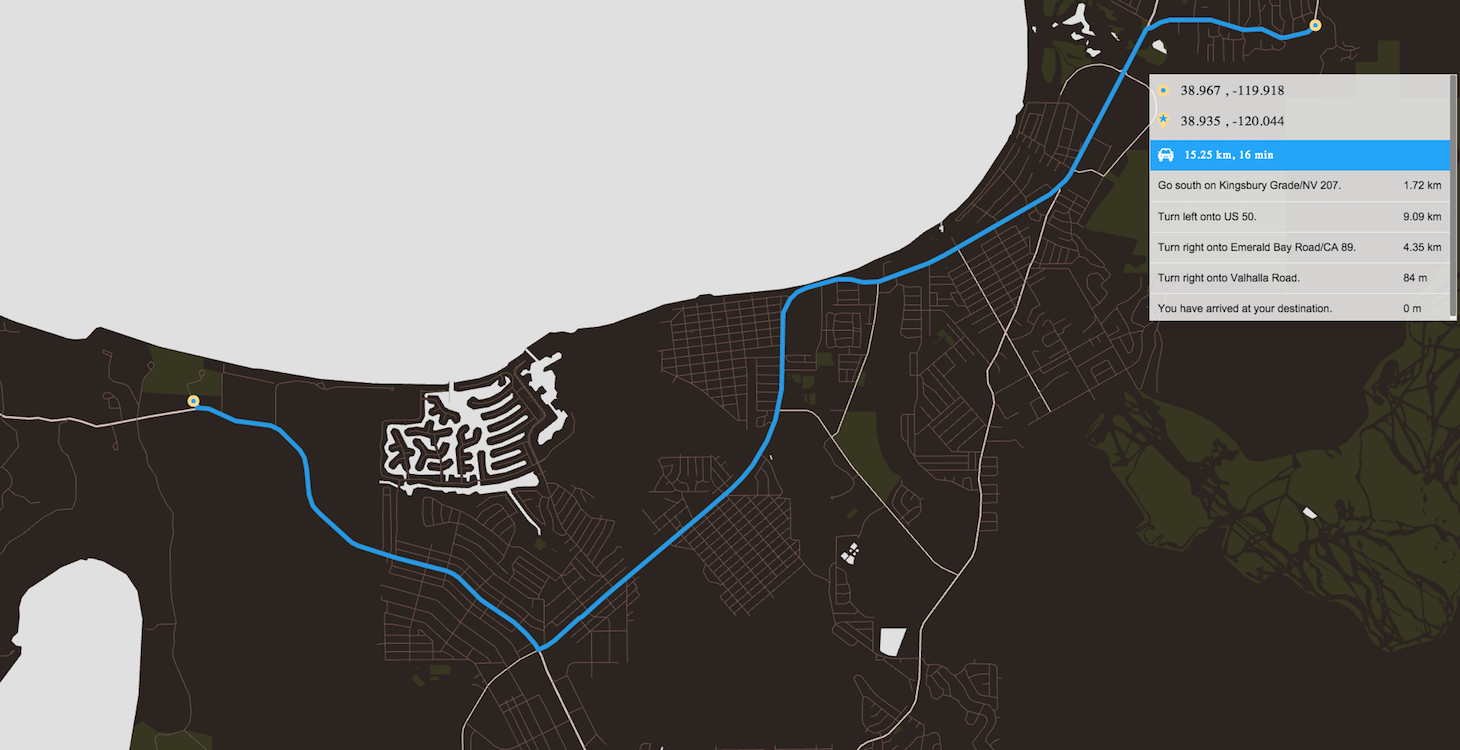 We have been quite busy getting this service ready and are excited about its potential. We think the basic principles of the Valhalla routing engine are solid:
Routing Tiles that allow memory optimization and future off-line applications
Dynamic Costing that allows flexible, run-time costing to produce routes with different qualities
Improved Narrative that focuses on providing clear and concise guidance along the route path
Feel free to play around with the mini-route demos and peruse the documentation on the Valhalla project page to see how this service might work for your application, and sign up for an API key to integrate Valhalla into your maps and apps.
If you are at State of the Map in NYC this weekend (June 6-7) you can talk to us about our future plans and maybe even get a peek at what is next. The routing team will be holding a "Routing Power Hour" at the Mapzen booth on Saturday from 3:30-5:30 (ok, well, two hours). If we miss you at State of the Map please check out our blog posts and follow us on Twitter to stay up to date with the latest additions and enhancements.