Congratulations on your recent acquisition of HERE, formerly Nokia's mapping division. After the deal was announced last summer, our friend Marc Prioleau wrote, "I hope they thrive. The world needs more options. Not fewer." Mapzen wholeheartedly agrees and wishes you the best.
Last June I gave a talk at State of the Map at the UN about companies and open mapping. I pointed out the rapidly declining value of proprietary map data caused initially by Google Maps, but accelerated by the growing dominance of OpenStreetMap. Case in point: Nokia created HERE by the $8.1 billion acquisition of NAVTEQ in 2007 and added to it with a number of smaller acquisitions. Eight years later, the value of the whole has decreased by over $5 billion if you look at today's closing price of $2.8 billion. This is a staggering loss of value. See detailed earlier analysis from GPS Business News.
Unfortunately, I believe that the value of the HERE asset will continue to drop. Multiple large Silicon Valley companies are investing heavily in this area, and a fast-growing group of startups allied around open mapping data will prove a formidable threat. You have acquired HERE as a consortium of three large auto companies: this may reduce risk and cost in the short term, but will it provide enough responsibility and innovation to ensure you can withstand these threats?
The heyday of map data as a defensible proprietary asset is rapidly coming to a close. One might compare the HERE dataset to the old Encyclopedia Britannica, with OpenStreetMap as its Wikipedia. If you proceed without strong action, this deal may wind up a similar footnote years from now.
Alternatively, you could do something bold: open up the HERE dataset and let an open data community help with its stewardship. The reason you would buy a mapping company like HERE is to secure long-term independence from Silicon Valley for your cars. You don't need to keep this data proprietary for that. In fact, it might be more advantageous for you to open it up as a way to compete with your rivals, who still operate as though this data has long-term proprietary value. It would certainly reduce your ongoing data collection costs. And you could still sell services on top of the data, as HERE currently does. And companies would likely join you to help with ongoing maintenance: Mapzen certainly would.
Just a suggestion of course, but I believe that you have an opportunity to use your recent acquisition to create something of permanent, durable value, and I encourage you to try it. This data will all be open one day anyway, and it would be great to work with you. Good luck!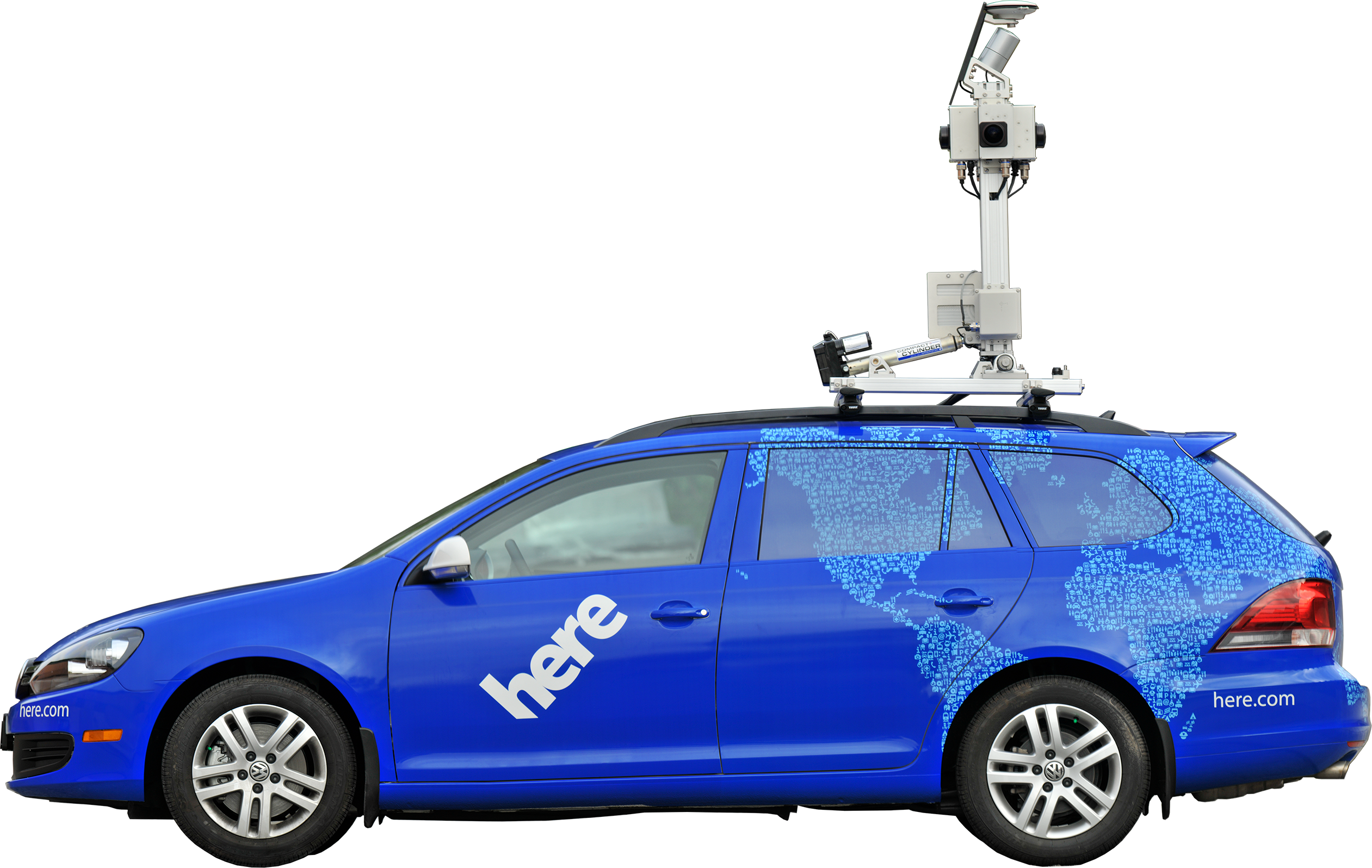 image via Nokia